One of the most iconic shots in modern-day cricket is played by former Indian captain MS Dhoni. The helicopter shot, as it is called, is a bottom handed flick to a full ball over mid-wicket, and it has been made famous by Dhoni. It has almost become synonymous with the man.
Over the years, there have been many batsmen who have tried to play the stroke and Australian all-rounder Glenn Maxwell has once again tried to copy the former Indian captain. Maxwell, who has made quite a name for himself when it comes to mimicking styles of cricketers, bore an uncanny resemblance to Dhoni while playing the stroke.
Both Maxwell and Dhoni will be key members of their respective sides - Australia and India - in the upcoming ODI series between the two sides. While India will look to carry on with the momentum after the success in the Test series, a new-look Australian side would want to stamp their presence on the tour.
Another big test awaits MS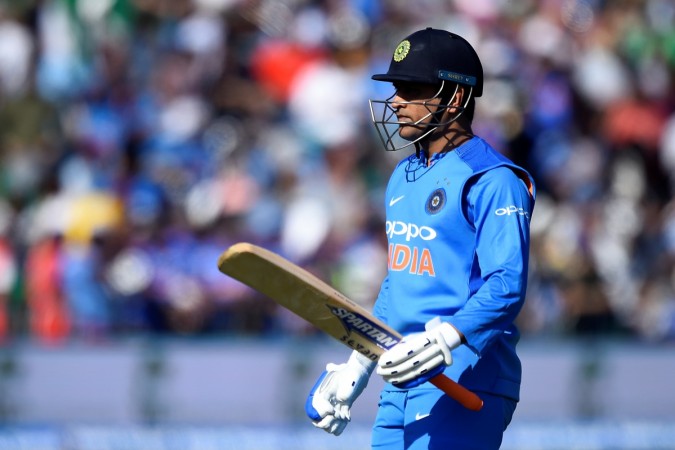 While there have been doubts over the form of MS Dhoni, the selectors want to give him as much match practice as possible before the 2019 cricket World Cup. He has also been included in India's T20I squad which will take on New Zealand. With 332 ODIs under, Dhoni has 10,173 runs in the format at an average of 50.11. He also has the highest score of 183 not out.
Dhoni hit the nets and took part in the optional nets session on arrival in Australia and looked good if reports are to be believed.
The former captain, who has quit first-class cricket, did not take part in Ranji Trophy and while this was questioned by pundits, he believed that personal choices should not be put under the scanner.
"It is important to safeguard players. We have to make the domestic circuit slightly less challenging (he was referring to itinerary) for the individual. Moreover, it is important to be not too critical of T20 cricket and also individual preferences. Individual preferences should not be criticised," Dhoni said during the launch of former BCCI president and India Cements top boss N Srinivasan's book release.