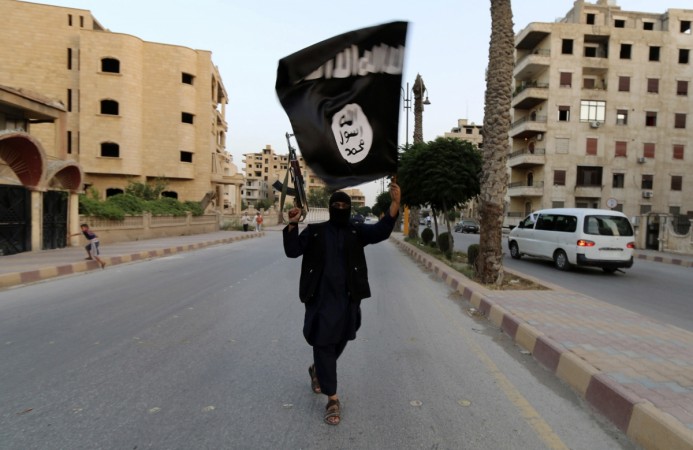 Former Indian Mujahideen operative Mohammad Shafi Armar, who joined the Islamic State group in Syria and recruited jihadists for the group from India, has been killed in a drone strike, the Times of India reported on Monday. Indian officials who confirmed the ISIS recruiter's death to the newspaper called it "big news" and said he had become an ally of ISIS chief Abu Bakr al-Baghdadi.
Armar, who hailed from Bhatkal in Karnataka, was reportedly planning to set up an ISIS unit in every state in India, and had formed the Junud al Khalifa-e-Hind (Soldiers of the Indian Caliphate) as the Indian wing of ISIS. He had used platforms such as Facebook and WhatsApp to recruit several fighters from India, with several of those arrested in anti-terror raids across the country over recent months revealing his plans to carry out multiple strikes in India.
Armar was killed in a U.S. drone strike some time last week, TOI reported citing Indian government and intelligence officials. His older brother Sultan Armar had died last year under similar circumstances in Syria.
"We have learnt about his death. We are gathering more details. The final confirmation and details may take time as it is difficult to get information from Syria, where IS has presence, but it's big news," an official was quoted as saying.
He had reportedly become a top ally of Baghdadi, with officials saying the ISIS' Indian unit had been left "headless" following his death.
Armar had also reportedly supplied a manual on bomb-making to the suspect in the Bengaluru Church Street bombing in 2014, the Indian Express reported. The document was sent to former Students Islamic Movement of India (SIMI) activist Alamzeb Afridi via secure messaging platform Kik, the report said.
Armar had emerged as the common link among prospective jihadists across the country after several youth were arrested by the National Investigation Agency recently. According to TOI, he was in contact with as many as 600 to 700 youths in India in efforts to recruit them for ISIS.