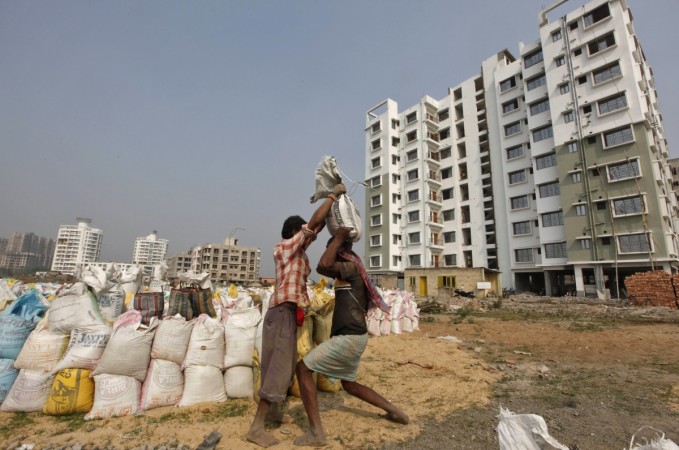 The prices of homes in India have recorded the steepest fall among 52 nations, according to a research by International Monetary Fund (IMF).
According to the data, there is an overall surge in home prices in the global real estate market but the annual percentage change in property prices in India has slipped by 9.1 percent. No other real estate market has slumped as bad as the Indian real estate sector, reported The Times of India.
The IMF report added that India's fall is even worse than countries struggling with financial crisis in the European Union. Of the 52 nations mentioned, 33 have registered increase in price while the rest have recorded decline in the housing prices.
Meanwhile, Global Property Guide have also confirmed the IMF report of India's slipping real estate prices. It said that high interest rates and slow GDP growth are reasons for declining home prices in India.
The Indian National Housing Bank (NHB) Residex index says out of 26 cities, 13 have registered decline and the other half recorded increase in home prices.
Moreover, Global Real Estate Transparency Index 2014 says India's tier-1 cities property market is ranked 40th, while tier-2 and tier-3 markets are ranked 42nd and 50th respectively.