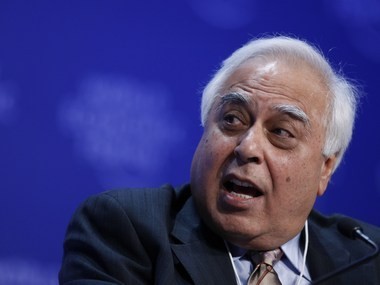 Union Minister of Information Technology Kapil Sibal has revealed that the government is developing a GPS-enabled wristwatch to help women at times of sexual attack.
Recent incidents of crimes against women have incited angry protest across the country. Taking cognizance of the rise in such cases; the government formed a committee to review present laws, enforce stringent measures and set up separate fast track benches for speedy trial.
Sibal said that the proposed GPS wristwatch would enable women to send alerts to police and family at desperate times. He said that the prototype GPS wristwatch is being developed by the Centre for Development of Advanced Computing, a working arm of Department of Electronics and Information Technology, reported India Real Time (Wall Street Journal).
Key Features of GPS Wristwatch Include:
GPS chip in wristwatch will keep track of the location of the wearer.
With just a press of a button, the watch would send an alert message and the geographical location data of the wearer to the police control room and pre-selected family members' phones.
The wristwatch will also sport a video-recorder with 30-minute recording capacity, which can be used as evidence during the trial.
Sibal further said that the prototype GPS watch would be available by mid-2013 and will taken to private companies for mass production. He also said that government has held meetings with state-run electronic equipments manufacturer ITC Ltd to manufacture the GPS-based watch.
The proposed GPS watch is expected to come in two variants - one for $20 (₹1,070) and the other for around $50 (₹2,665).
Many women groups have expressed doubts about the GPS watch helping women in an actual scenario. Instead, they have demanded the government to first change the mindset of police departments while dealing with distressed victims during the investigation process.
Recently, three Nashik youths had come up with an Android app 'Me against Rape' for smartphones to help women in distress. It too had similar features like sending alert messages along with location data to police and family members.
The 'Me against Rape' app is now available at Google Play store and for Apple iPhone users, there is similar app called 'circleof6' at the Apple iTunes Store.
(With inputs from WSJ, ThinkDigit)