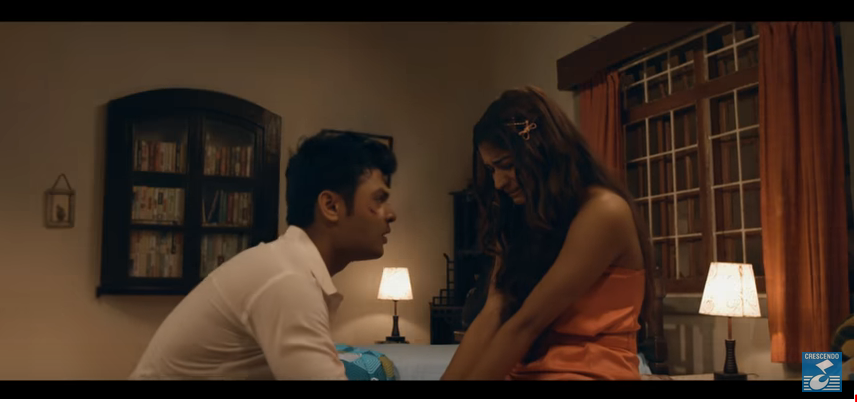 From Lipstick Under My Burkha to Shubh Mangal Savdhaan, Bollywood is seeing some really bold films dealing with crucial issues that the society often sweeps under the rug.
Currently, upcoming film I Am Roshni is making headlines for its bold theme of an incestuous relationship of a brother and sister. Here is all you need to know about the film:
Storyline
The movie deals with a very sensitive topic: brother-sister affection that crosses the boundary. Suresh Thomas — the producer of the film and head of Crescendo Music and Films — told Mumbai Mirror: "It's an emotional-drama film where the protagonist comes from a traditional background of a small town where patriarchy is followed."
He added: "She has a very strict father, a lecherous uncle who funds her father's business, a silent mother who chooses to not discuss such things and a boyfriend who also has wrong intentions. That's when the brother who lives in a boarding school comes into the picture. He is also lost, has issues with his father and situations like these bring them closer."
Cast
Debutants Ankita Parihar and Yash Rajpara play the lead roles in I Am Roshni.
Sensitive and emotional film
The movie claims to deal with the sensitive subject very delicately. Suresh reportedly said: "Although I Am Roshni is a film that deals with incest, it is far from being a sleazy film to titillate perverted audiences."
He added: "It just portrays what can happen between a young brother and sister, and it does happen in society. If you read newspapers and articles, there are lot of [such] incidents that happen. [It's] Just that people choose not to talk about it. It showcases what a young girl in a small town may go through."
GoT-inspired?
Game of Thrones (GoT) — the globally popular fantasy TV series that finished its seventh and penultimate season just last month — has an incest incestuous plotline as well. Questions have already risen over whether I am Roshni is inspired from GoT.
Asked this question, the producer revealed that he had thought of the story of I Am Rishni eight-nine years ago. Moreover, he has not seen Game of Thrones, but believes that if viewers have accepted the show, they would accept the film as well.
It may be interesting to note that although the HBO show started airing only in 2011, the books on which the series is based had started coming out in 1996, and there were already four of them by 2005. The fifth book in the series came out in 2011, but just months after the show started.
Social message
The movie reportedly carries a strong message and tells the story without explicit scenes or nudity.
"The film carries a strong social message, highlighting bad parental upbringing. It is crafted in an emotionally sensitive manner that will make viewers deeply empathise with the two innocent protagonists," Suresh said of it.
Here's the trailer of the film: