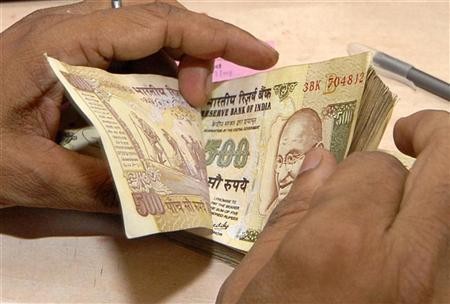 The Indian economy is expected to grow at 6.9 percent in the current financial year as projected by the World Bank on Wednesday.
In a report titled 'Global Economic Prospects, June 2012,' the global financial organization pegged India's growth estimates to surge 7.2 percent for 2013-14 and 7.4 per cent for 2014-15.
The estimate for the current financial year is a marginal increase from a previous forecast of 6.8 percent that the global body projected for the same fiscal in January. Weak monetary policy, power shortages, fiscal deficits, inflation and delayed policy implementation were amongst the reasons for volatility in the Indian economy, the Bank said.
During 2011-2012, the nation's economic growth rate fell drastically to a nine year low of 6.5 percent.
On the global front, world economy, which expanded 2.7 percent in 2011, would grow at a slower pace 2.5 percent rate this year, eventually expanding to 3 percent and 3.3 percent in the subsequent years. Though financial concerns in Europe eased during the first four months of 2012, market concerns started building up in May.
Growth prospects in developing countries are expected to slow down by 5. 4 percent which should expand by around 5.9 and 6 percent in 2013 and 2014 respectively said the report.
The Bank said that the ongoing debt and political crisis in the Eurozone pose a serious potential threat for developing countries. The report cited several recommendations which include minimizing debt and deficits that may help through with economic slowdown in these developing nations.
"A return to more neutral macroeconomic policies would help developing countries reduce their vulnerabilities to external shocks, by rebuilding fiscal space, reducing short-term debt exposures and recreating the kinds of buffers that allowed them to react so resiliently to the 2008-2009 crisis," the Bank said in the report.
Middle East and North Africa are some of the developing countries that will be most affected by the financial strain. For these nations, which grew one percent in the previous year, economic growth is expected to slow down to 0.6 percent rate in 2012. The slump, the Bank said, is mainly a result of declined GDP in Syria and Yemen and the effect of sanctions on Iran.