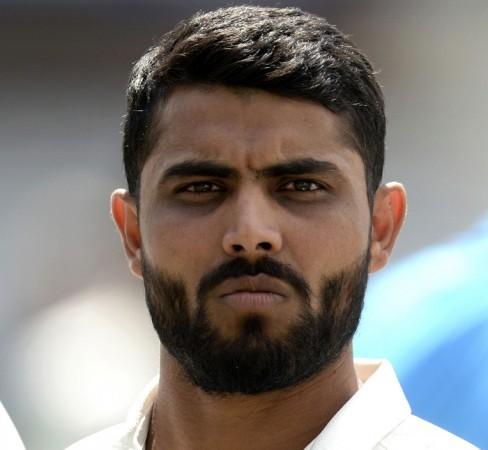 Ravindra Jadeja has decided to sue a Gujarat newspaper over claims made in a report linking him with people, who have been accused of various crimes.
Rajkot-based evening newspaper, 'Aabtak', published a report on November 20, 2014 stating that Jadeja and Jenesih Ajmera, who is his business partner, have some links with Bali Dangar.
Jadeja is the owner of a restaurant, 'Jaddu's Food Field', which opened on 12.12.2012.
But, as per Hiren Bhatt, Jadeja's lawyer, neither has the Indian all-rounder ever met the person (Bali Dangar) in his life nor is Jenesih Ajmera his business partner.
Jadeja has filed a defamation suit against the editor of the paper, who published the report without verifying it. The 26-year-old Indian cricketer is seeking damages of a Rs 51 crore.
Bali Dangar is reportedly facing land grabbing as well as extortion charges.
"We had to move the court after we failed to get response to legal notices sent to the editor," Bhatt was quoted as saying by PTI.
"The paper had published the news without verifying it and the news has damaged the reputation of my client.
"Jadeja has no links or has never met Dangar in his life. The newspaper says that Ajmera is Jadeja's partner in the restaurant, which is wrong.
"Ajmera is not his partner in any business."
Principal senior civil judge PB Parmar issued a summons to the editor and the owner of the newspaper -- Satish Mehta -- to be present in the court on 4 February.
The Indian cricketer is expected to be fit enough for the 2015 World Cup, which is scheduled to be played in Australia and New Zealand. So, the player needs to stay away of such things before the mega event and let his lawyers deal with the situation.
The player is going to play an important role in the World Cup for India, but he has to fight for a place in the starting eleven with two additional all-rounders in the squad, Akshar Patel and Stuart Binny.