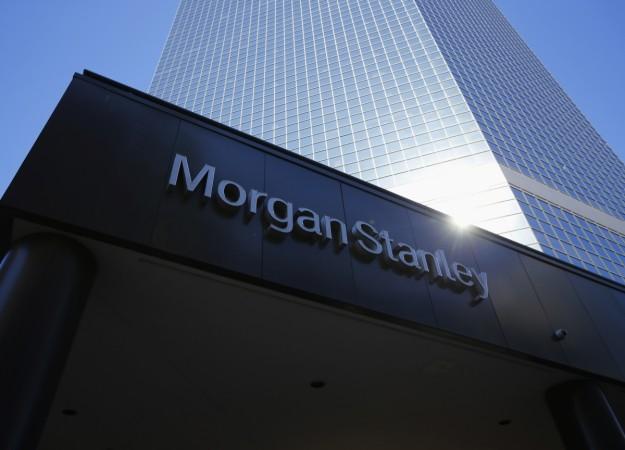 Global financial services firm Morgan Stanley Wednesday said Indian consumption story remained intact despite temporary aberration arising out of the ongoing cash crunch after the ban on high value currencies.
It also said that equity markets have potential for huge upside going ahead. "I think India's consumption story is still intact. There is a temporary aberration (owing to demonetization). So, there is just postponement of demand and I think the share prices reflect that," a Moneycontrol report quoted Morgan Stanley's Head of India Equity Research, Ridham Desai as saying.
"If one were bullish on bonds and bearish on equities now is the time to make the switch," he said adding the 50-share index Nifty could rise 15 percent over one year.
After banning of high value currencies, many consumer facing businesses have seen huge slide in demand. This has created fear of deep slowdown in earnings growth of companies, impacting profitability.
On company's earnings growth, the report said it would get impacted due to temporary slowdown in demand. "We were looking at the first quarter in almost six years where earnings revisions may have turned positive. Now that may get deferred by couple of quarters," the report quoted Desai as saying. Share prices have already reflected that and were cheaper by around 7-8 percent, he added.
Interestingly, Morgan Stanley is underweight on emerging markets but is bullish on India followed by China. "Globally, we remain under weight on emerging markets (EM). Inside EM group, our top pick is India. So, we have actually lifted our weight in India couple of weeks ago on the back of the correction that had happened. We have also upgraded China. So, now India and China actually happen to be amongst our most favourite market stories," Desai said.
Ruling out any fiscal gains due to demonetization, Morgan Stanley said early implementation of goods and services tax (GST) would rather provide fiscal gains to Indian economy in the form of higher tax revenues.