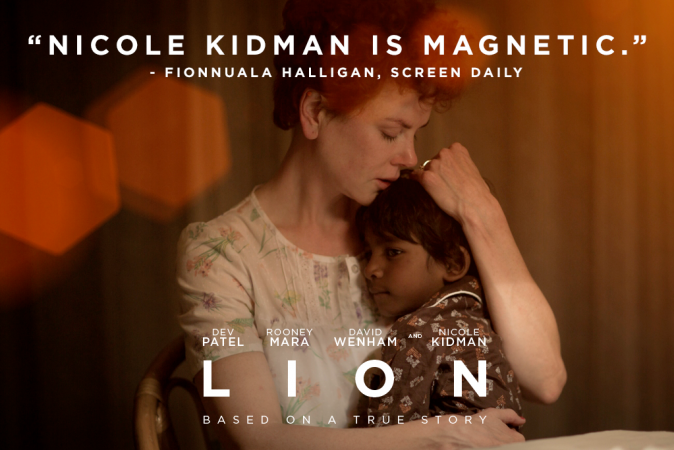 Sunny Pawar, the 8-year-old Indian actor who is making his debut in an upcoming Australian film, Lion, has been denied a visa to the United States.
The Weinstein Company, which is distributing the film, says that Sunny was supposed to attend the film premiere in New York and Los Angeles with his father.
David Glasser, president and COO of The Weinstein Company, said in a statement: "We are devastated that Sunny, an 8-year-old boy who is part of this amazing film and who is garnering such strong reactions from his performance, cannot be here to be a part of this experience."
He also stated that they are doing everything they can to fight this. "We believe it must be the effect of immigration paranoia. He, of course, poses absolutely no threat to anyone. We want him to be a part of the celebration of this film and his performance. We fully intend to go through the proper resources and appeal with the State Department for assistance."
Lion, starring Nicole Kidman, Dev Patel and Rooney Mara, is an Australian/British co-production. The story revolves around a young street kid Saroo (Sunny Pawar), who will be adopted by a Tasmanian couple (Nicole Kidman and David Wenham) from an orphanage in Kolkata. Twenty-five years later Saroo will try to trace back his biological family by using Facebook and Google Earth. Saroo in his older age is played by Dev Patel.
Lion is based on the autobiography A Long Way Home written by a businessman named Saroo Brierley. The copyright for this novel was sold for $12 Million at Cannes in 2014.
Lion is receiving Oscar buzz as Pawar received many critical acclaims for his performance in Toronto and London film festivals earlier.
Lion is slated for release in the US on November 25, in the United Kingdom on January 20 and in Australia on January 19.
Watch out the trailer here.