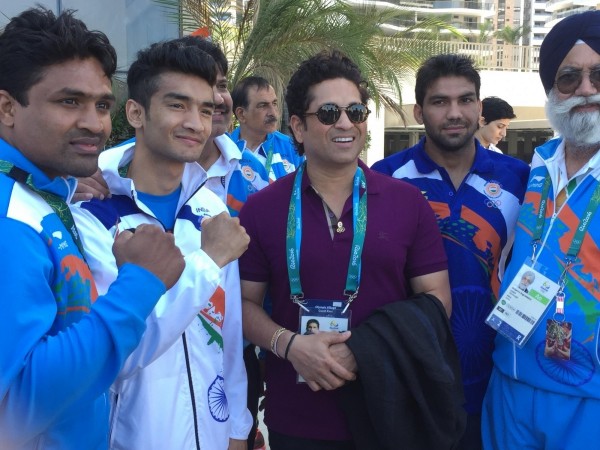 Spicejet CMD Ajay Singh was elected as the Boxing Federation of India (BFI) president on Sunday at the Mumbai Cricket Association (MCA) and questions have immediately arose whether the man, who has been a major force in reviving the panic-stricken airlines, can bring the much-anticipated revamp in Indian boxing as well.
Singh beat his rival Rohit Jainendra Jain by 49 votes in the elections for the BFI office bearer. A total of 33 units (with the power of two votes per unit) exercised their voting rights.
"Our priority now will be to bring back boxing to where we were - in the top-10 in the world or even top-five," said Singh after winning the elections. "We should put behind the politics of last four years and focus on boxing, boxers, coaches etc. We will start conducting various nationals now."
"We have plans to start a boxing league and have international competitions. We will formally seek affiliation from AIBA," he added.
The BFI's affiliation to the International Boxing Association (AIBA) is expected to find no rough patches. The international body is scheduled to hold a congress later in December this year where they will be expected to make the BFI a part of the AIBA once again.
"It was a very well conducted election and very fair election. I will be reporting to AIBA that the Indian boxing federation is back up and running. We can expect strong showing once again from Indian boxers at international competitions," said AIBA observer and former Australian Olympic Federation president Edgar Tanner.
"India were always in top ten of world boxing. Unfortunately, they had slipped and Indian team could not march under their own country's flag or when their boxer won title their country's anthem could not be played. Gladly all those bad days of Indian boxing are behind us. They can now send strong teams to compete with the best," he added.
It was almost two years ago that the AIBA decided to terminate its association with the Indian Boxing Federation (IBF), and since then, boxers of India, including Mary Kom, have come out in the open to reveal the tough times ahead for the sport in the country. An AIBA ad-hoc committee has been handling the administration of boxing in India ever since.