It is not just the Indian cricket team that is making waves in the international circuit, the blind Indian cricket team is also making their presence felt all across, winning one ODI World Cup and two T20 World Cups thus far.
Recently, they defeated the England T20 side in a bilateral series and have shown their superiority in the ongoing tri-series as well, which features Sri Lanka and England along India.
The continued dominating show by the Ajay Reddy-led team has forced England skipper Ed Hossell to state that the Indian side is the best team in the world at the moment.
"The Indian guys are so talented. India are probably the best in the world."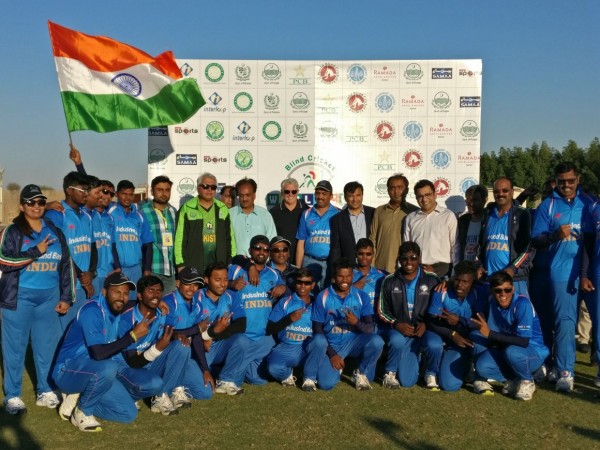 However, despite widespread appreciation, the lack of recognition by the Board of Control for Cricket in India (BCCI) still hurts John David, Secretary of Cricket Association for the blind in India.
CABI president Mahantesh has tried his best to get the BCCI to grant an official status to the blind team, but without much success.
"We met BCCI CEO Rahul Johri and he was positive and the COA head Vinod Rai has also noted the progress we have made. We are feeling happy with the progress and in touch to move things forward. They promised us monetary rewards and an official status, but we are still waiting for news on that," Mahantesh said.
As BCCI does not recognize their efforts, they do not fall under the sports quota. Hence, when the cricketers need to assemble together to play for their country, they need to take leaves from their full-time jobs. They are thus paid the monthly income after deductions, which affects their financial condition tremendously.
"We were together during the World Cup for 50 days. Many have to manage jobs, family and concentrate on cricket also. There was a partially blind cricketer who played for us in the 2014 World Cup who was a daily labourer – working as construction worker. He was sitting in a corner and as we inquired, he told us about the problems he had at home. All the players contributed and helped."
"Now if someone is earning 400 rupees a day, he loses 20,000 for giving up daily job and though blind also has to take care of the house. If we come under sports quota, it's easy to get leaves." Mahantesh added.
But despite the various difficulties, the blind Indian cricket team are passionate toward the sport and are pitching in with consistent results, and it is high time the BCCI award them for their commitment.