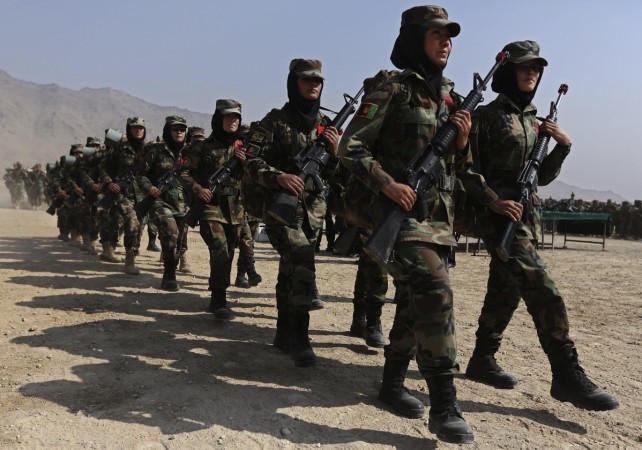 The Indian Army recently commissioned three young women to become the country's first women fighter pilots. Now, the Army is planning to train Afghan women to serve in the Afghan National Army (ANA).
The first batch of the 100 Afghan women soldiers would be trained by the Indian Army in August, the Deccan Chronicle reported.
In a bid to bridge the gender-equality gap, the ANA and the Afghan government are devising out-of-country training programs for their female soldiers so that they raise the number of women soldiers in their force. Currently, there are about 820 women in the Afghan national army and air force.
The Afghan government has apparently allocated about $2 million for a pilot project to train the ANA women soldiers.
India shares a close bilateral relationship with Afghanistan and had signed a strategic partnership agreement in 2011.
In April 2015, New Delhi had delivered three Cheetal helicopters to Kabul before Afghan president Ashraf Ghani's visit to India. The Cheetals are indigenous version of the Cheetah light-utility choppers and are produced by the Hindustan Aeronautics Limited (HAL), the Economic Times reported.
Afghanistan previously requested for India's help in acquiring hard battle ware and artillery guns and tanks.