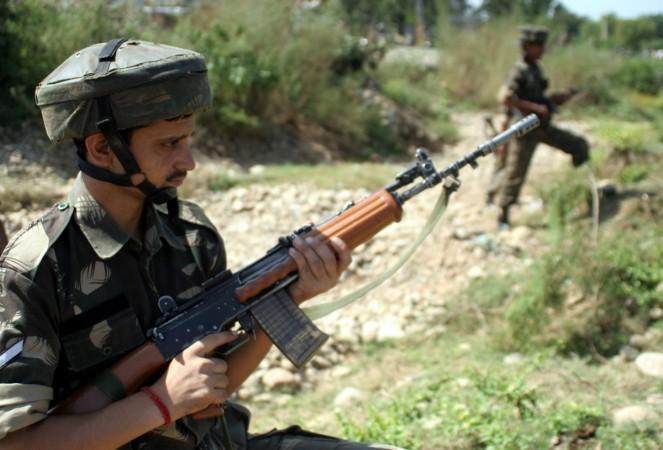 The Indian Army's quest to replace INSAS rifles and Sterling sub-machine guns is over as it is all set to get shiny new battle rifles and close quarter battle (CQB) carbines soon.
According to India Today, US-based SIG Sauer small arms manufacturer's SIG 716 battle rifle has emerged as the lowest bidder while United Arab Emirates-based Caracal's CAR 816 was the lowest bidder in the CQB carbine category.
The SIG 716 is chambered in the 7.62x51mm NATO round, while the CAR 816 uses the 5.56x45mm NATO round. The army has a requirement of 72,400 rifles and 93,895 carbines to equip frontline infantry units deployed on the international border and line of control.
Rs 3,500 crore will be spent on procuring the weapons, which will fill an urgent and critical requirement as infantry units involved in almost daily fire-fights in the Kashmir valley and on the LoC are equipped with outdated AK-47 and trouble-prone indigenous INSAS rifles, which have completed 30 years of service.
Negotiations with the vendors are expected to last for three months before a deal is signed and all the weapons have to be delivered within one year of the contract being inked.
This will be the first time India is going to procure small arms in bulk from the US. Before this, the army had purchased a small quantity of Colt M4 rifles from the US for its special forces.
The CAR 816 will replace the Sterling 9mm sub-machine − which traces its ancestry to the British Sten gun of World War 2 − manufactured by Ordnance Factory Board (OFB) under licence.
However, the rest of the army will be equipped with a new assault rifle chambered in the 7.62x39mm round, the same bullet fired by the ubiquitous Kalashnikov AK-47. The procurement process for this weapon was initiated last month by the Ministry of Defence.
Interestingly, there are plans to manufacture the AK-103 assault rifle, a more modern variant of the AK-47, in the country and it is likely that this weapon will meet the requirement to supply 6,50,000 assault rifles to the army.