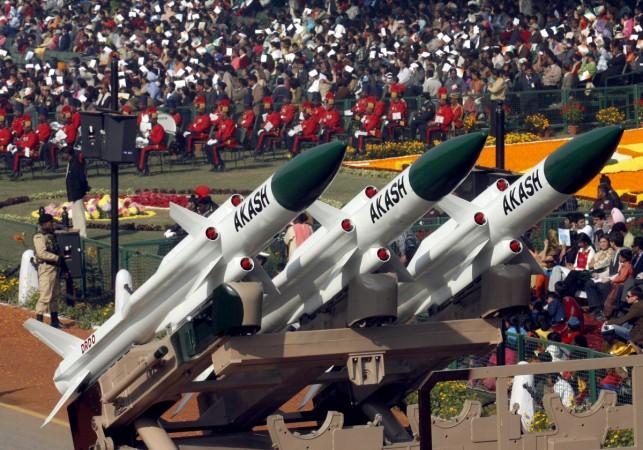 The Indian armed forces will begin the user trials of the Akash missile, a mid-range surface-to-air missile (SAM) system that can reach speeds of up to Mach 3 and can fire at targets up to 25 km away.
The user tests will begin on Thursday and are slated to be conducted at the Integrated Test Range (ITR) in Chandipur, Odisha, sources told The New Indian Express.
Defence Research and Development Organisation (DRDO), which indigenously designed the missile along with Bharat Dynamics Limited (BDL), Ordnance Factories Board and Bharat Electronics (BEL), describes it as an "all-weather area air defence weapon system", and claims it is able to "neutralise multiple aerial targets attacking from several directions simultaneously".
"A couple of tests has been planned on Thursday and Friday. The tests assume significance as those would be first in the series after the induction of the missile in the armed forces — Army and Air Force," the newspaper quoted a defence official as saying.
One of the major plus points of the missile is its mobility, as it has been configured to be road-mobile on wheeled trucks.
The missile was conceived as part of the integrated guided-missile development programme (IGMDP).
The missile uses Rajendra phased array fire control radar for guidance, otherwise known as Battery Level Radar (BLR), which has about 60 km tracking range, and can track 64 targets in range.
The Akash missile was inducted into Indian Army in May 2015. The Indian Air Force had inducted it in March 2012. but it was formally handed over to the IAF in July 2015.