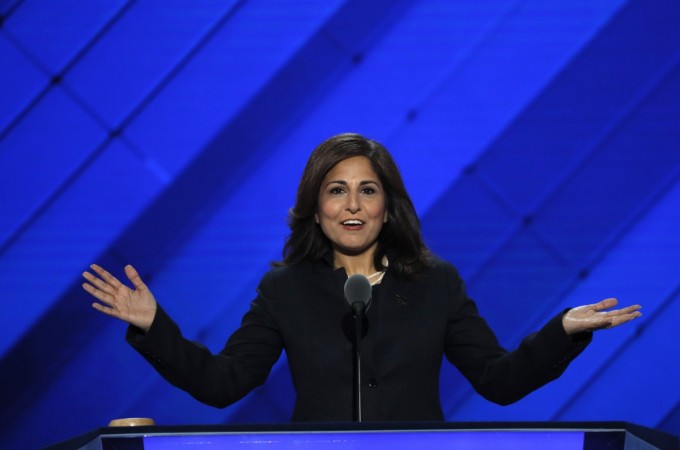 Indian-American CEO of Centre for American Progress and former Obama administration official Neera Tanden could land a senior position if Hillary Clinton wins the presidential race.
During the Democratic National Convention on Wednesday, Tanden made her debut on the national stage. She drew from her difficult childhood to appeal to the sentiments of the delegates and viewers, projecting the democrats as the party that thinks and takes care of the working class families.
"I would not be here without the policies of the Democratic Party."
Her comment projected the Democrats as pro-immigrants, unlike Republican Candidate Donald Trump, who wants to stop Muslims and immigrants from coming to the U.S.
Tanden projected Clinton as pro-people candidate and as someone who works behind the camera, not just in front of it.
"My parents got divorced when I was five years old. My father left for a time, and my mother had to be on welfare. She worked hard to support me and my brother...We used lunch of vouchers at school and food stamps at the supermarket," said the close confidant of Clinton.

"After we moved out of our house, a federal subsidy let us to get an apartment and stay in a town with good public schools," she said.

"It wasn't easy, but we eventually got back on our feet because of the investment democrats have made in struggling families like mine," she said amidst applause.
Tanden commended Clinton for her relentless work for working families in terms of childcare, paid leave and equal pay.
"That is why I direct public policy, and that is why I am so very proud to support Hillary Clinton. For decades," she said.
Tanden is expected to get a cabinet-level appointment if Clinton wins.
"This has been a long long journey. But I could not be more proud. And I look forward to Hillary proving her doubters wrong as President," Tanden on Friday.