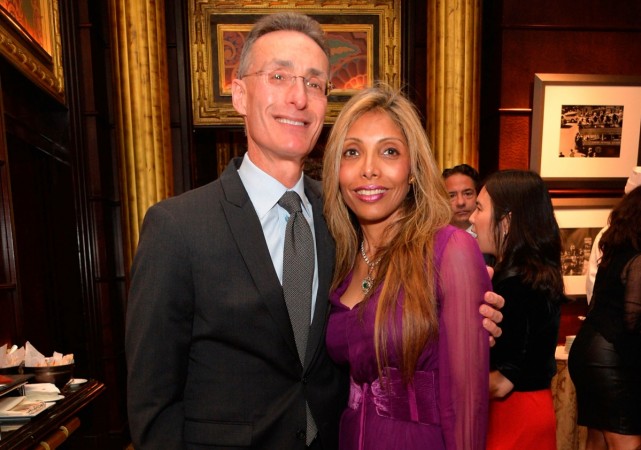 A 49-year-old Indian-origin woman was mauled to death by a tiger shark off the coast of Costa Rica while she was scuba diving last week. Rohina Bhandari worked as a New York-based equity executive.
She died after suffering "strong lacerations" to both her legs, the Costa Rica's ministry of environment and energy announced in a statement on Facebook. The shark also bit the diving instructor, identified as Jiménez, but he did not suffer life-threatening injuries.
Doctors, who were holidaying at the island, declared Bhandari dead at the spot and treated Jiménez's wounds. According to officials, the incident, which occurred on November 30, was the first of its kind.
The female tiger shark attacked when the group was reaching the end of their dive. The instructor tried to scare away the shark, but he was unsuccessful.
Bhandari, a native of Mangaluru, Karnataka, worked as a private equity director at WL Ross & Co. She is the granddaughter of IG Balakrishna Shetty and sister of well-known Dr Nitin Bhandari, according to The New Indian Express.
Bhandari's fiancé and plastic surgeon Dr. Jeffrey Rosenthal slammed the diving company for not keeping her safe.
"Apparently they didn't have any protection — the divers or the instructors had nothing to ward off any of these fish, sharks,'' Rosenthal told The New York Post.
"I don't understand that aspect of it, that there was no protection for her or for the other guests for that matter. I just feel that the safety precautions they took were not as good as they should have had," he added.
However, he found comfort knowing that Bhandari died doing what she loved the most. "She loved seeing the fish," he said, adding, "The wildlife fascinated her."
Bhandari was seen at several charities in New York and was also described as "a regular presence on the Manhattan charity circuit." She was expected to visit Mangaluru to celebrate her 50th birthday on December 6.