Air Chief Marshal BS Dhanoa on Sunday said that the Indian Air Force (IAF) is prepared to fight a war at a short notice.
The chief was addressing IAF personnel on the Air Force Day and added that the force was fully geared up to face any security challenge posted to the country. "We are prepared to fight at a short notice," he said while talking about India's security scenario.
Dhanoa also said that the IAF was acquiring multi-spectrum strategic capabilities and remained committed to building a "joint manship" with Indian Army and Navy.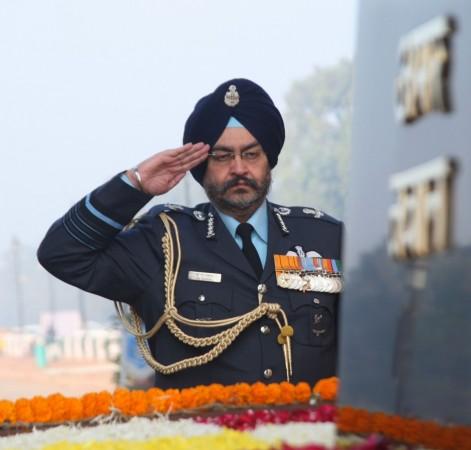 The IAF chief added that security at all the stations across the country have been enhanced to battle any threat, including sub-conventional threats, after the terrorist attack on the IAF base station in Pathankot last year.
A group of terrorists sneaked in from across the border and attacked the air base at Pathankot in January last year. The incident resulted in a loss of seven lives, all of them were security personnel. Four terrorists were also killed in the attack.
Earlier this week, Dhanoa had said that the IAF had the capability to "locate, fix and strike across the border," while responding to a question about handling the tactical nuclear weapons of Pakistan, at the annual press conference in New Delhi.
Pakistan's Foreign Minister Khawaja Mohammad Asif replied to Dhanoa's statement on Friday and warned India against conducting any surgical strike on the country's nuclear installations. He added that if New Delhi launches such operations then nobody should expect restraint from Islamabad.