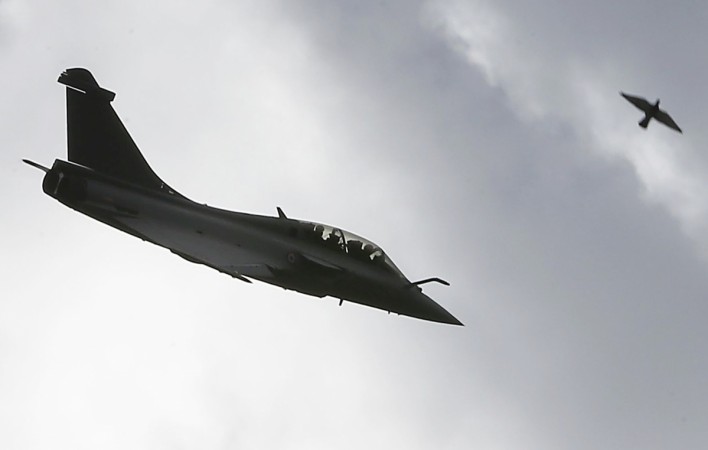 The Indian Air Force Air Chief Marshal Birender Singh Dhanoa has supported the Indian government on the Rafale deal. He justified the move by the Indian government amid the ongoing political row, saying that buying the French Dassault Rafale fighter jets and the Russian S-400 Triumf surface-to-air missiles will strengthen the Air Force and counter the depleting fleet.
He also added that India will have to compete with its neighbours who are steadily modernising their military. He said, "No country is facing the kind of grave threat that India is confronted with. Our neighbours are not sitting idle. China is modernising its air force significantly. Intentions of our adversaries can change overnight. We need to match the force level of our adversaries."
He went on to say, "What we do not have are the numbers, against a sanctioned strength of 42 squadrons, we are down to 31. Even when we do have 42 squadrons, we will be below the combined numbers of two of our regional adversaries,"
Dhanoa made these comments at a seminar on 'IAF's force structure, 2035'.
Dhanoa then defended India's move of buying only two Rafale jet squadrons, saying that they were examples of similar purchase, according to the Hindustan Times.
These statements come immediately after the military was accused of defending the government's purchase of the Rafale aircraft. The IAF Vice Chief SB Deo supported the Rafale purchase and called it a 'beautiful aircraft', according to News18. He went on to say that those criticising the deal should first understand the procurement norms.
On Tuesday, former Union members, Yashwant Sinha and Arun Shourie and lawyer, Prashant Bhushan accused the Prime Minister of personally taking part in the deal and said that he deserves the maximum blame.
The opposition accused the government of allegedly paying more than what the aircraft cost and also helping Ambani's defence company land a contract under the deal. The government has refused to disclose the amount it has paid per aircraft.