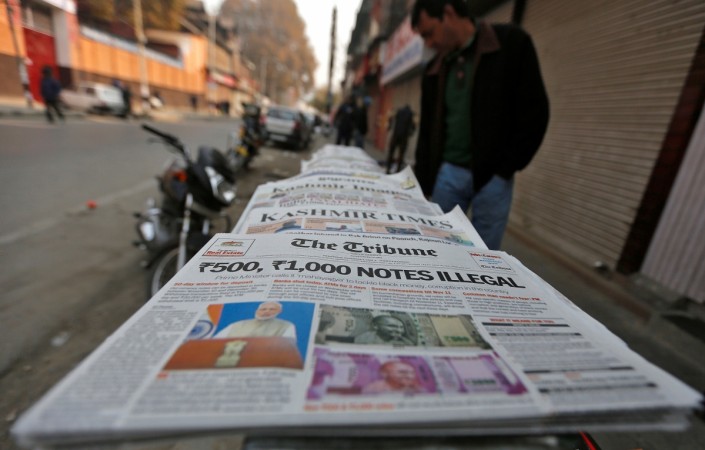 Projections of double-digit growth for the fourth straight year in calendar year (CY) 2016 for India's advertisement industry are certain to have taken a hit since demonetisation came from nowhere, disrupting the calculations. The Pitch-Madison Advertisement Report 2016 had estimated that the industry would grow by 16.8 percent to Rs 51,365 crore, with digital poised to grow at the highest clip of 30 percent.
Read: Movie goers spent less on tickets, food due to demonetisation, reveal PVR Q3 results
"Our prognosis for 2016 is that it is going to be yet another good year for media. In arriving at the numbers for advertising in each medium, we are conditioned by the fact that the Indian economy has become the fastest growing economy of the world; our GDP growth rate at 7%+ is the envy of the Western world, now looking at India in a new light," the report, released in February last year, had said.
"In 2015, the industry grew by 17.6 percent, exceeding our mid-year projections of 13.8 percent. 2016 promises to be yet another high growth year, with the market expected to grow 16.8 percent, notching up an additional Rs 7,300 crore to reach a total size of Rs 51,365 crore," the report added.
Among the categories — print, television, outdoor, digital and cinema — the highest rate of growth was projected for digital, at 30 percent, to Rs 6,656 crore. For television, the projection was 20 percent, to Rs 20,713 crore.
From a sectoral viewpoint, India's top advertisers in 2015, according to the Pitch-Madison Report 2016, were FMCG, e-commerce, automobile, telecom and real estate, in that order.
Among individual advertisers, Hindustan Unilever, Amazon, Procter & Gamble, Flipkart, Maruti Suzuki, Godrej Consumer Products and ITC were the top entities.
Print and television account for about 75 percent of the projected Rs 51,365 crore ad revenues for CY 2016, according to the report.
For the December 2016 quarter (Q3), HT Media reported 5.7 percent fall in advertisement revenues to Rs 511 crore while Zee Entertainment Enterprises saw its advertisement income grow 3.4 percent in comparison to 27 percent in the corresponding quarter last fiscal.
Hindustan Unilever Ltd. marginally cut its ad spend in Q3 to 11.5 percent of net revenues.