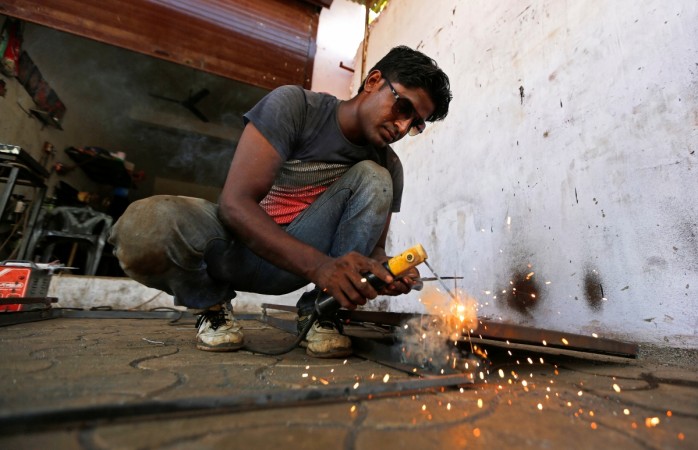 In an embarrassment to the BJP-led NDA government, a minister of the ruling alliance said that though India was posting good economic growth, the same was not resulting in creation of jobs.
"Fortunately, our numbers say that worldwide our country is giving the highest growth rate of 7 plus percent, but we also realise that is a jobless growth, which is definitely good for the country. Our country also requires more and more employment generation. There is a need for us to create a proper matrix system where parameters have to be linked to employment," YS Chowdary, the Minister of State for Science and Technology, said on Friday, reports PTI.
A politician belonging to the Telugu Desam Party (TDP), Chowdary was speaking at the 5th BIRAC Innovators Meet. Biotechnology Industry Research Assistance Council (BIRAC) is a public sector undertaking under department of biotechnology.
Read: India's GDP growth rate probably 'overstated': Obama Govt
During his campaign for the Loks Sabha elections, then BJP's prime ministerial candidate Narendra Modi had promised to create huge number of jobs if the BJP-led NDA was voted to power.
"If BJP comes to power, it will provide one crore jobs which the UPA Government could not do despite announcing it before the last Lok Sabha polls," Modi had said at an election rally in Agra, Uttar Pradesh on November 22, 2013.
BIRAC Innovator's Meet is an industry-academia interface that seeks to bring together national and global partners, providing innovators access to risk capital through targeted funding, technology transfer, IP management and handholding schemes.
The keynote talk at the two-day event was delivered by Yigal Elrich, founder, chairman and managing partner, Yozma Group, Israel.
India's gross domestic product grew at 7.1 percent in the June 2016 quarter, the weakest in the past five quarters.
Major sectors that contributed to the slowdown included agriculture, mining and construction, while manufacturing grew at a higher clip. Construction was the biggest disappointment, with growth slowing down to 1.5 percent in Q1 as against 5.6 percent in the corresponding period last fiscal.
Agriculture growth dropped to 1.8 percent in Q1 from 2.6 percent in the year-ago period, while mining contracted by 0.4 percent when compared to 8.5 percent growth, YoY.
The Narendra Modi government is now pinning hopes on the goods and services tax (GST) and other economic reforms to drive growth and also create jobs.