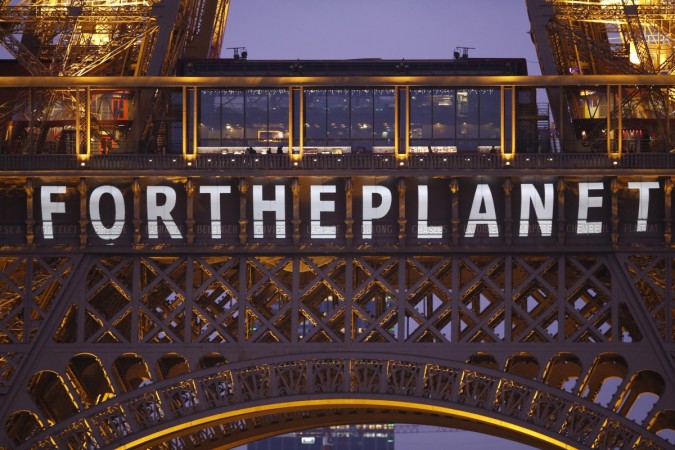 India will become a signatory to the Paris Agreement on climate change on Friday, April 22, 2016 — Earth Day — that was formulated in December 2015 during the COP21 summit. Environment Minister Prakash Javadekar will sign the agreement, to which 190 countries had agreed, in New York.
India had agreed to certain compromises to propel the agreement for cutting emissions. The agreement makes it legally binding for nations to curb emissions so global temperatures do not increase more than 2 degrees Celsius. The original text of the agreement had put very little onus on developed nations. The U.S. and other developed nations had also earlier talked of climate funding, but this clause was later diluted. Consensus on the document took close to four months as developing nations were still negotiating changes in the agreement.
"More carbon in the atmosphere equals more poverty. We cannot deliver sustainable development without tackling climate change, and we cannot tackle climate change without addressing the root causes of poverty, inequality and unsustainable development patterns," said Christiana Figueres, executive secretary of the UN Framework Convention on Climate Change (UNFCCC), in a statement.
"Key actors across government, the private sector and civil society are shaping their vision on how they can best contribute to that objective. We have a short window of opportunity to align strategies and to sharpen the focus on the urgency of implementation. Strategic approaches developed this year will shape the overall path for years to come," she added.
It is still unclear if the developing nations would provide climate finance, and if they would, how much and in what sector, according to NDTV. The concept of climate justice has been incorporated in the revised agreement to make developed nations accountable for the damage already done to the climate. The fresh agreement mainly manages to make nations accountable for its previous carbon footprints.
The event in New York, which houses the United Nations (UN) headquarters, will be chaired by UN Secretary-General Ban Ki Moon. As many as 150 countries attend the ceremony. The event, which will be attended 40 heads of states, is one where an agreement is being signed by the most number of people, according to the UN.