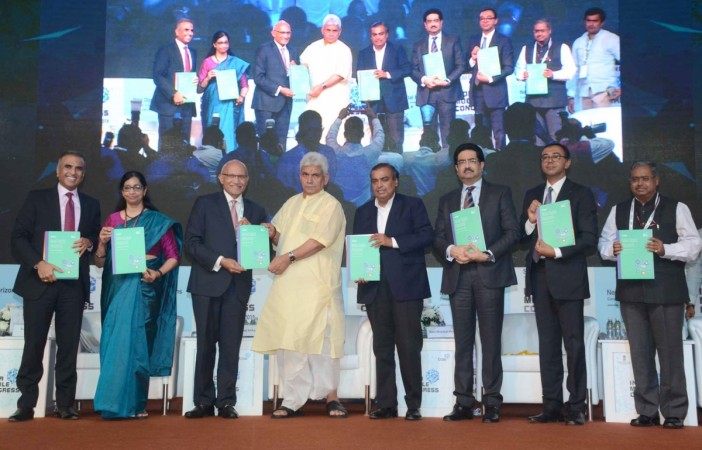 Minister of State (Independent Charge) for Communications Manoj Sinha on Thursday, October 25, announced that the Indian telecom industry will roll out "1 million (10 lakh) Wi-Fi hotspots in the country by December 2019."
He was speaking at the India Mobile Congress (IMC), one of the biggest marquee Mobile, Internet, and Technology event for South and South-East Asia.
The move is part of the infrastructure called Bharat Wi-Fi, and is believed to be a fresh step in Prime Minister Narendra Modi's Digital India initiative.
According to an official statement from the Ministry of Communications, Bharat Wi-Fi is "a country-wide common inter-operable platform of one million Wi-Fi Hotspots, owned and operated by telecom service providers, internet service providers and virtual network operators."
It added: "This initiative allows consumers to access Wi-Fi Hotspots of any of the partnering operators."
While more details on Bharat Wi-Fi are awaited, it is believed that it will help generate 5 lakh employment opportunities.
Both the hotspots and employment opportunities may help boost Modi's chances of returning to power in the 2019 Lok Sabha elections.
For one, if everything goes as per plan, Wi-Fi hotspots at many places across the country will help the prime minister tout the success of the Digital India initiative.
Also, the extra jobs created will help him counter the Opposition's charges on unemployment and lack of employment opportunities in India, which should give the BJP some much-needed political mileage on that front.
Meanwhile, Sinha also unveiled the National Frequency Allocation Plan 2018 (NFAP) at the event.
The NFAP, according to the ministry statement, "released a quantum of 605 MHz licence exempt spectrum in 5GHz band for Wireless Access Services and Radio Local Area Networks in outdoor, to meet the ever-growing appetite for data (from a current figure of 50 MHz since 2007)."