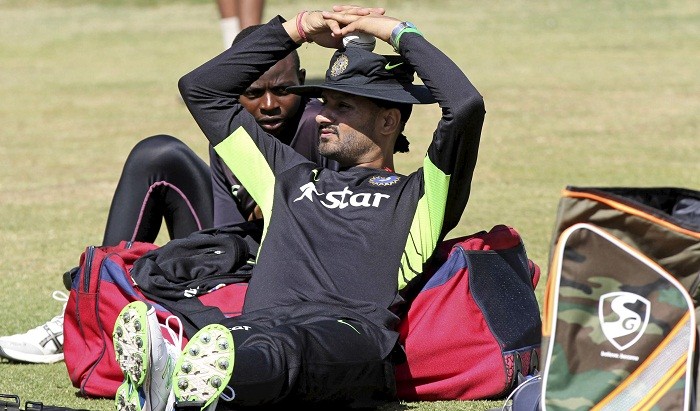 India huffed and puffed at times, but eventually cruised to a series whitewash in the ODI series against Zimbabwe. With the World T20, to be played on Indian shores, nearing, India will now want to make an impression in the two-match T20 international series against Zimbabwe.
The batting was iffy, the bowling better, but, in the end India had plenty left in the tank to get the better of Zimbabwe, who could not string together a bowling, fielding and batting performance in one match.
While the 3-0 whitewash in the ODI series was satisfying, India will also know the chinks in their armour has not been ironed out.
Murali Vijay looks ill-fit for the limited overs game, his panache of his CSK days looking long gone, while Manoj Tiwary looks like a lost puppy with little clue about playing international cricket.
Robin Uthappa was far from impressive as well, and with Sanju Samson coming in for Ambati Rayudu for the final leg of this series, it will suit India to give the Kerala youngster a place behind the stumps.
It is quite clear Uthappa is not even remotely of the standard needed to keep wickets in international cricket, even against a struggling side like Zimbabwe. Giving him an opportunity – not for long -- as a pure batsman might make more sense, and with the option of Samson now available, it should be a no-brainer really, with Tiwary taking his place on the bench.
Kedar Jadhav did not look the part in the first two one-dayers, but then found form in some style in the final match, showing his finishing prowess en route to a maiden century.
Manish Pandey also did the same, looking quite comfortable, and striking a measured half-century on his ODI debut.
While Jadhav and Pandey have ensured they will get a few more opportunities to make an impression, one batsman who will be disappointed is the captain himself – Ajinkya Rahane.
Opening the innings, against bowlers who should not put too much fear into you, the stage was perfectly set for Rahane to come to his own in the one-day game, but it was not to be. In every match, the skipper threw away his wicket, and the selectors will know that is just not good enough, even if he will, undoubtedly, be persevered with when the big guns return.
The bowling department is a lot rosier for India, with the medium pacers, led by Bhuvneshwar Kumar, doing quite well, while the spinners -- Harbhajan Singh and Axar Patel -- have also done their jobs.
Sandeep Sharma is the only bowler yet to get a game on this tour of Zimbabwe, and with the 22-year-old impressing so much in the IPL, surely it is time to give the Punjab bowler his debut in international cricket.
Zimbabwe will know had they batted better in a couple of those matches, the series would have had a completely different result. Everything looks easier in hindsight, however, and the one thing they need to do is put that preference to chase every time they win the toss to the back burner, and go in there, bat with authority, put a big score on the board, and allow their bowlers an opportunity to defend the total.
India vs Zimbabwe T20I Series Schedule (Both matches at 1 pm local time, 4.30 pm IST, 12 pm BST, 7 am ET): Friday, 17 July: 1st T20I at Harare Sports Club.
Sunday, 19 July: 2nd T20I at Harare Sports Club.