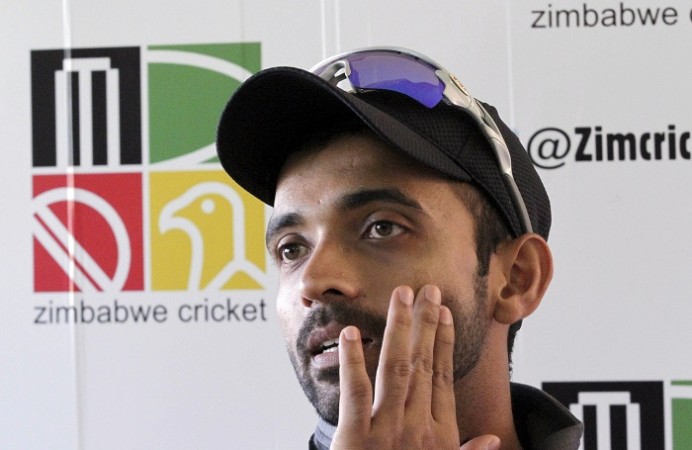 The last time India went into a series where it was expected to be a cakewalk, it did not end so well, with Bangladesh making the 2011 world champions look like a "minnow" and not that good a one at that.
Try as you might, this India tour of Zimbabwe only looks like having one eventual result – a comfortable series victory for the visitors in both the ODI and T20I series.
However, the fact that the selectors have rested the big names, including MS Dhoni and Virat Kohli, while giving the captaincy to someone who has never done it before for India, might give Zimbabwe some hope, and as long as hope springs for the entire series, there is always a chance of an upset.
Ajinkya Rahane, a player who has struggled in the ODI format, when not opening the innings, has been thrust into the spotlight after the Mumbaikar was appointed the captain for this entire Zimbabwe tour, which starts with a three-ODI series and ends with a couple of T20 internationals.
How Rahane performs as the captain will be the most interesting aspect of this series from an India perspective, with the right-hander not exactly given a raft of regular internationals.
Most of the players that makeup the squad have been on the fringes or are making their comebacks, and how he moulds them into a team capable of performing on the day will decide how well India play on this tour.
Of course, the fact that the opposition is Zimbabwe is the reason behind giving a rest to most of the senior players, but as the African side showed at the World Cup in Australia and New Zealand, they are far from a "don't worry about them, they can be easily beaten" side.
Indeed, in the World Cup match between India and Zimbabwe, had things gone a little differently, the underdogs could have easily come away with a shock win.
After putting up 287 on the board, Zimbabwe had India struggling at 92/4, before the finisher extraordinaires – Dhoni and Suresh Raina – put on a big partnership to see their team through.
There is no Dhoni or Raina in this squad, so only time will tell how these bunch of players cope if put in such a situation. Ability to handle the pressure is the ultimate skill for an international player, and Zimbabwe will know the more pressure they put on the India batsmen, the more likely they are to crack.
Zimbabwe will go into this ODI series with nothing to lose, while also wanting to show they are on the right path towards becoming a cricketing force again. They have talented players at their disposal, but losing Brendan Taylor remains a big loss and someone will need to consistently step in and help reduce that massive void.
ODI Series Schedule (all matches Harare Sports Club): 1st ODI: India vs Zimbabwe on Friday, 10 July, starting at. Match 9 am local time, 12.30 pm IST, 8 am BST, 3 am ET.
2nd ODI: India vs Zimbabwe on Sunday, 12 July. Match starting at 9 am local time, 12.30 pm IST, 8 am BST, 3 am ET.
3rd ODI: India vs Zimbabwe on Tuesday, 14 July. Match starting at 9 am local time, 12.30 pm IST, 8 am BST, 3 am ET.