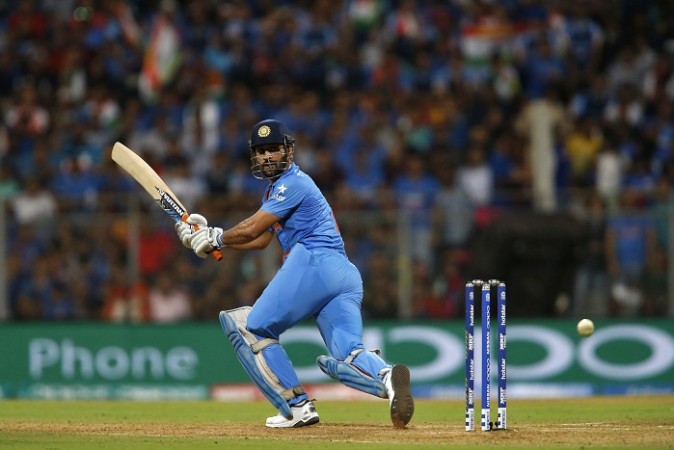 India limited-overs cricket captain MS Dhoni has categorically stated that the performances of players in the IPL will not be the yardstick to measure what they are capable of doing for the national team. Dhoni, 34, will be leading a fresh Indian side in their tour of Zimbabwe, scheduled for a June 11 start.
The Men in Blue will play three ODIs and three T20Is in Harare.
Experienced customers like Rohit Sharma, Virat Kohli and Shikhar Dhawan have been rested for the India tour of Zimbabwe. Dhoni, however, will be leading the side as usual. The 16-member squad for the Zimbabwe series includes consistent performers in the IPL, like Karun Nair, Manish Pandey, Yuzvendra Chahal and KL Rahul. Full squad HERE.
Most of the players in the new squad have played under Dhoni or against him in the Indian Premier League, but has 'Captain Cool' really been able to discover the strengths of the players seeing them perform at the IPL.
"IPL is a platform where you identify talents," said Dhoni in a press conference on Tuesday. "I feel depending on the IPL, we can't say too much about players because one of the main things in the IPL is the mindset. The players say [to themselves] 'don't worry too much, we have 14 games', but when it comes to the Indian cricket team, it's slightly different, you have a bit more responsibility.
"The guys [however] will try to prove themselves and show what kind of talent they have when it comes to the international level."
Dhoni also said it would be a different kind of experience leading the relatively younger side in the series. "I think it will be a very different experience. The reason being you keep playing almost with the same group of players. We know the roles and responsibilities everyone shares and what their strengths are," he said.
"[With this team] I have to quickly assess where their strength lies in and depending on the team composition, we will see the best possible manner where the individual can be utilised. So there will be the challenges but other than that, it will mostly be good. They have been a part of the setup for quite some time.
"The composition looks good, be it the bowlers, spinners, all rounders, everyone. It looks like a good team but at the same time, in Zimbabwe, the toss will be crucial, and depending on that, you have to accordingly adapt and use the conditions to your advantage," he said.