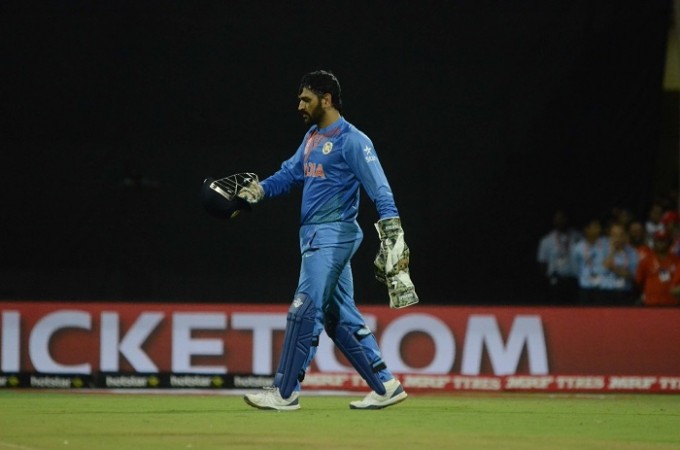 India are set for a limited-overs series against Zimbabwe, starting with the first ODI on June 11, and senior cricketers have been provided rest for the series, barring MS Dhoni, who will lead the side. Resting seniors always provides an opportunity for youngsters to shine and make a name for themselves, and with it also knock on the selectors' door for a callup for the major tournaments as well.
The BCCI selectors have provided a chance to players, who have performed consistently in the domestic cricket for their respective sides, while a few of the IPL standouts have also been included. There are some players like Manish Pandey, Axar Patel and Jasprit Bumrah, who have all gained a lot of experience after playing under Dhoni.
Now it is the turn of players like Faiz Fazal, Karun Nair and Yuzvendra Chahal as they have not played for India, and they need to learn from Dhoni. With Dhoni at the helm, they can look forward to gaining some wisdom from the India captain. Kedar Jadhav is the second wicketkeeper in the squad, and he can learn the art from Dhoni.
Ajinkya Rahane, who is not a part of the squad, believes youngsters will benefit from the tour of Zimbabwe.
"I think it's a good opportunity for the newcomers to play under the experienced Dhoni in Zimbabwe. It will be beneficial for them because they can learn some tricks of the game while playing under him," Mid-Day quoted Rahane as saying.
Rahane was captain of the India team, which toured last year, and the right-hander helped the Men in Blue win 3-0 in the ODI series, while drawing 1-1 in the T20s. However, Dhoni and his team will be eager to come back home without losing a single game.
Rahane, though, has been handed the vice-captaincy role for the Test matches against the West Indies.
"I learnt a lot from my teammates and from the opposition in Zimbabwe. I will also use this experience while taking on the responsibility of being vice-captain in the West Indies. Since I am not going to Zimbabwe, I will spend time working to improve my fitness levels," Rahane said.