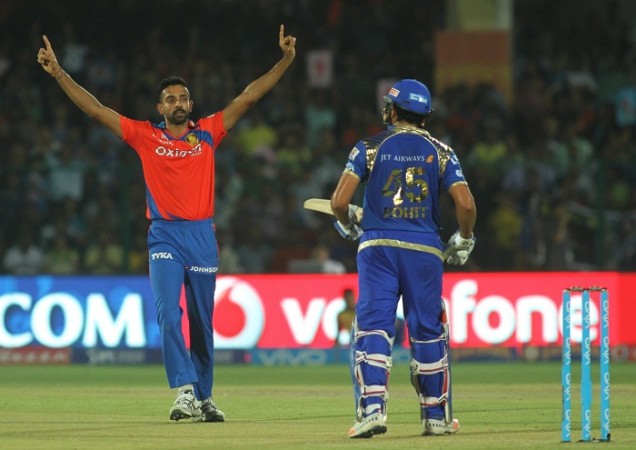 MS Dhoni will lead a relatively-inexperienced team for a limited-overs series against Zimbabwe, starting on Saturday. This tour of Zimbabwe is a wonderful opportunity for Indian players, who have been consistent in the IPL and domestic cricket, to take their game to the next level, and shine in international colours.
However, some of the players picked for the series including Manish Pandey, Jasprit Bumrah and Axar Patel have already played for India, and a good showing in the series will do a world of good to their confidence levels. There are five uncapped players, including Karun Nair and Yuzvendra Chahl, itching to showcase their skills in the big stage as well.
Dhawal Kulkarni, who played his last match for India in an ODI in July 2015, against Zimbabwe, believes there is a good mix of young and experienced players in the team.
"This is a young team and energy levels are high. There are few experienced players, they are have played a lot of domestic cricket, so won't say they are inexperienced, this is a good team, players have performed well in the IPL and the confidence will be high," Press Trust of India quoted Kulkarni as saying.
India are set to play three ODIs and three T20s, and the Men in Blue should not have much trouble in defeating Zimbabwe. The last time India travelled to Zimbabwe, again without their key stars, an Ajinkya Rahane-led side won the ODI series, while drawing the T20 contest 1-1.
Though Zimbabwe are not a strong team, India need to be on top of their game to avoid any upsets. They cannot afford to take Zimbabwe lightly as they will be playing at home, with the crowd fully behind them.
"I feel you have to keep your mind clear and do not underestimate any opposition and perform no matter what the opposition is," Kulkarni said.
Kulkarni will go into the Zimbabwe series with his head held high after a good bowling performance in IPL 2016, where he picked up 18 wickets. He will be keen to make a quality impression in the series.
"Everywhere you go and wherever you play, you have to stick to your basics and back your stock ball and my stock ball is to hit the right line and length and that's what I kept doing with the new ball," Kulkarni said.