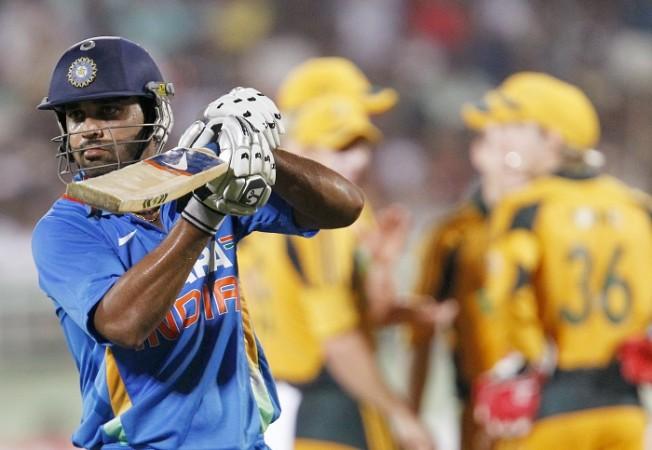 Team India will be going for the tour of Zimbabwe with a second string squad led by Ajinkya Rahane. There were a few unexpected players, who made a comeback, but it was obvious at the end when all the big guns have been rested.
Murali Vijay, who has had a decent run in the Test format and in the T20 format for Kings XI Punjab in this year's Indian Premier League, has been recalled in the ODI and T20 squad for the Zimbabwe tour.
MS Dhoni, Virat Kohli, Shikhar Dhawan, Rohit Sharma, Suresh Raina, Ravichandran Ashwin, Ravindra Jadeja and Umesh Yadav have all been rested for the upcoming tour citing fatigue as the reason. Meanwhile, Vijay is happy to make a comeback and he was looking for this opportunity for a while now.
"It is a happy feeling to make a comeback to ODIs. I have been batting well in Tests, so I just have to grab the opportunity that has come my way. As a player I was expecting the call-up. I was the third opener for four series, including the 2013 Champions Trophy, but could not get a game," Vijay told Espn Cricinfo.
Surprisingly, Vijay's statistics in the ODI format does not speak well off him. He has played 14 ODIs so far for India and scored 253 runs at an average of 19.46. The player has not been included in this format since 2013 and he also does not have a single half-century. He would definitely want to better that record and grab this opportunity.
"I have always believed in myself. It is not about competing with anybody. I always compete with myself and I look to improve as far as I can. It is not that I am going to play as a third opener and be happy. I will never be happy. I have always wanted to be the leading batsman for Indian cricket. I have been working on my game, on my basics.
"I have been waiting for the opportunity without rushing myself. Before, when I got the opportunities, they were stop-start. Now that I have got another opportunity, I just am happy and excited to go and express myself on the field.
"I am not a guy who will give excuses, but you have got to consider the number of matches I have played on the trot. That matters a lot as a batsman. It is not an excuse. I never got a string of ODIs or series. I had to adapt to that in the past," Vijay added.