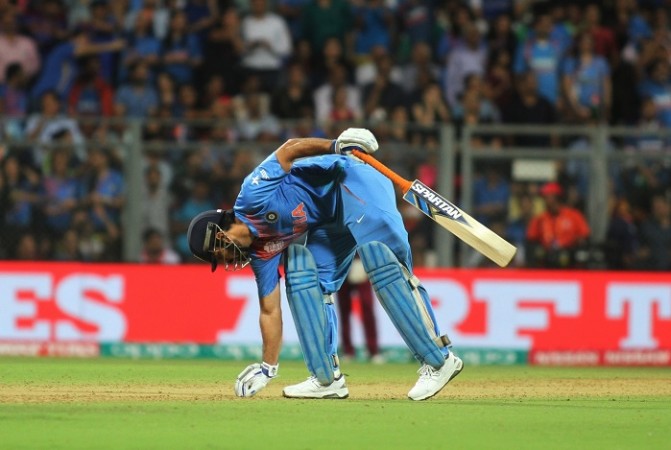 MS Dhoni and his raw India team will hope to get off to a sound start when they play Zimbabwe in the opening one-day international of the three-match series on Saturday. With six limited-overs matches in all to be played, this tour is expected to be the perfect yardstick to identify future India cricketers.
Dhoni has taken it upon himself to help the youngsters and first-time India players in this series, and it will be interesting to see which of them the captain immediately identifies as the ones he can trust. Trust is an important word for Dhoni, because once he has faith in a player, he gives them all the tools necessary to succeed on the field.
For this first ODI, Dhoni and coach for this series Sanjay Bangar are likely to pick players that have played a few matches for India in the past, while looking at who else can make the right impact, making that judgement, no doubt, via the practice sessions.
"This is a very important tour for the young players," Bangar told BCCI's official website. "It provides them an ideal opportunity to test themselves in international waters. It is the start of a new season and it gives them an opportunity to make a mark and keep knocking at the doors of the Indian team.
"Among the few things that are important when we land in Zimbabwe is being aware of the individual strengths, the position that they play in, what we expect from them and then fit them in the scheme of things as far as the team composition is concerned."
While knowing your opponents is important, Bangar and Dhoni will also know that if India play to their potential, Zimbabwe will stand little chance of making an impact. What Dhoni needs to tell the young players on the field is to use that "no fear, but with a bit of brain involved as well" approach.
If every player goes in there wanting to prove a point and wanting to show they belong on this stage, they will, more often than not, fail. What is key is to understand the situation, while using all the experience and talent you have to make sure you play your own game and to your strengths. If they do that and put the team ahead of their own potential international career, they will be fine.
India have several hungry-to-prove-themselves players to call upon in this series, including Yuzvendra Chahal, Karun Nair, Faiz Fazal, who is far from a youngster, even if he will make his debut if called upon, Mandeep Singh, KL Rahul and Barinder Sran.
There are the ones who have already made an impact for India in limited-overs cricket like Jasprit Bumrah and Manish Pandey, and to a lesser extent Axar Patel, who is making a comeback of sorts after being left out in the last few tournaments.
Irrespective of the amount of experience, or the lack of it, in this squad, Dhoni will want to get this India team rolling along smoothly with a win in the first ODI at the Harare Sports Club on Saturday. Do that, and everything will fall into place.
1st ODI schedule: India vs Zimbabwe.
Date: Saturday, June 11.
Time: 9 a.m. local time (12.30 p.m. IST, 8 a.m. BST, 3 a.m. ET).
Venue: Harare Sports Club.
TV listings: India: Ten 3 and Ten 1 HD. USA: Willow TV. Zimbabwe: TSM.