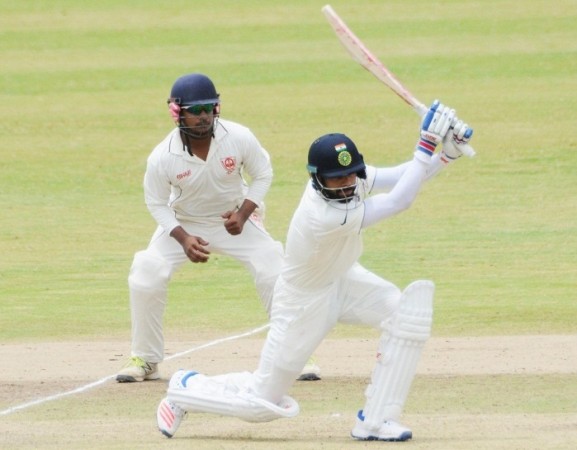 India's record in the West Indies during the last decade has been good. They emerged victorious in the tour of 2006 (1-0) and 2011 (1-0) under Rahul Dravid and MS Dhoni respectively. Virat Kohli and his team will be keen to keep that winning record going as India kick off their four-match Test series on Thursday.
Former India coach, Anshuman Gaekwad believes that Kohli is not under much pressure, but has warned the team not to take West Indies lightly. He also wants Kohli to lead from the front.
"Virat is under less pressure than say a Dravid or a Dhoni. In fact, Virat is in a much better position. But the West Indies (in the West Indies) is a very different proposition. They have always been a very unpredictable team. So the Indian team has to keep all their options open, and be ready for any eventuality. Virat just has to carry himself well as a captain. He needs to continue batting well and lead by example," rediff.com quoted Gaekwad as saying.
However, India cannot depend on Kohli alone for success in the West Indies. They need a combined team effort to clinch their third straight series win in the West Indies, and players like Rohit Sharma, Murali Vijay, Shikhar Dhawan and Ajinkya Rahane has to score some important runs. Bowlers like Ishant Sharma, R Ashwin and others need to back up these batsmen by picking up regular wickets.
Kohli has been captaining India's Test team after MS Dhoni decided to retire from the longer format of the game in December 2014 in Australia, and he needs to get the best out of all his players in the West Indies. Gaekwad wants to see Rohit, in particular, stand up and deliver.
"Cricket is a game of 11 players, and all of them have to contribute, be it in the longer or shorter versions. There will be occasions when Virat will flop as a batsman, his form will drop. It is up to the other players to realise that and deliver accordingly," Gaekwad said.
"Rohit, for example, is a great player. But he gets a little itchy if he is stuck for a longer period. Virat has to ensure that such players are disciplined and entrusted with responsibilities, so that they deliver when the need arises."