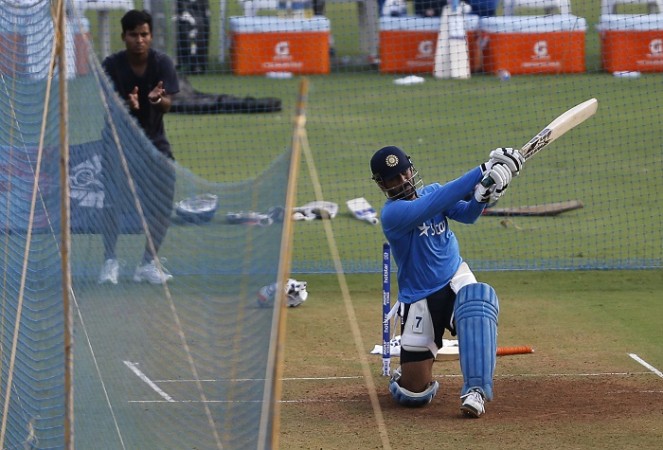 Some of the big names of Indian cricket including Virat Kohli and MS Dhoni will entertain cricket viewers in the U.S. India will play West Indies in two T20Is in Florida, the BCCI confirmed after their Emergent Working Committee meeting on Tuesday. This could play an important role in promoting cricket in the U.S.
Former India all-rounder Abid Ali, who is based in California, was pleased with the decision of the BCCI. There seems to be a clear thought behind hosting the two-match series in Florida, as there is a large population of Indians and West Indians in the region. Neutral cricket fans in the U.S. will also line up to watch stars of both the teams.
"There are a lot of Indians and West Indians in Florida and the West Indies are already involved in promoting cricket in America. This is a very good idea to bring in international matches to this region," Mid-day quoted Ali as saying.
"I am sure there are lots of people who will come to watch these matches involving player's like MS Dhoni and Virat Kohli. A lot of people are expected to come from different states as well. People who love the game, people who are away from the game for a long time, will look forward to such international games."
Though Kohli and Dhoni might be mega stars, cricket fans will also hope for a quality performance from both the teams, with lots of fours and sixes, which adds value to entertainment. Ali believes that TV coverage of the sport will play an integral role in helping promote cricket in the U.S.
"TV has to come forward and help us. Obviously, when that happens, kids will watch the game and if they watch, they will come forward and start playing. The cricket association here has to build proper infrastructure and provide good playing conditions for those coming to play here," Abid said.
However, Florida is no stranger to cricket, as some Caribbean Premier League matches were also held last year. But the CPL compares to nothing in front of this huge clash, which involves India, one of the most-supported teams in the world.