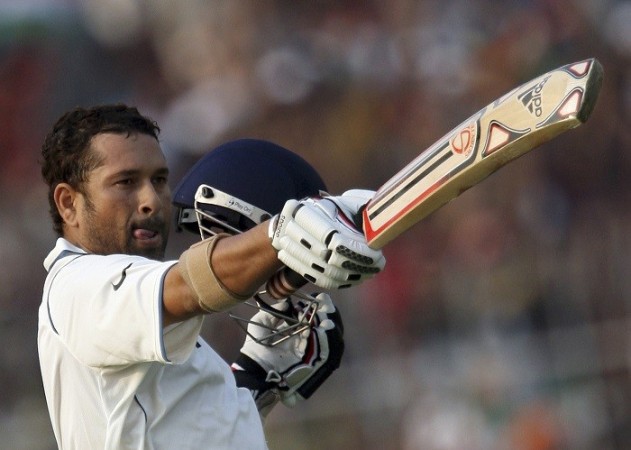 OK, let's make no bones about it. This series between India and the West Indies is about one man, and one man alone - Sachin Tendulkar.
It was after all a series created for the big little man so that he can play his 200th Test in home soil and retire from the sport that he has dominated for 24 wonder years.
Of course, the BCCI were also a little peeved at Cricket South Africa's appointment of their CEO [read Haroon Lorgat], which only gave the India Board further fuel to set a series up in India against any side that was available to play.
It just happened to be that the only side chilling at home and available during this particular time was the West Indies - so pronto, here we are awaiting a two-match Test series, which has now turned out into the Sachin Tendulkar retirement show - an exciting humdinger which began with the great man's final Ranji Trophy match in Lahli, which Tendulkar, true to style, starred in with the bat.
And what a show it now promises to continue to be. There is little doubt that Tendulkar has transcended this sport. No man has had the support like he has, and no man probably will.
Indian cricket - ever since that teenager stepped onto the international scene in 1989 - has been all about Tendulkar.
Now, in less than a couple of weeks that era - that every cricket fan has taken for granted - will come to an end. And such is Tendulkar's stature that a whole series has been created just for him.
Let's be honest; if it weren't for Tendulkar's retirement, this series would not have batted too many people's eyelids.
This is a series, after all, that was setup in a hurry, without too much context - barring the Tendulkar retirement -- and being played just three days after India's run-fest ODI series against Australia.
Practice sessions are all that the majority of the Indian squad have had to prepare for the Test.
The West India also have not had much preparation - but the way they play their cricket, maybe that won't matter too much, and the visitors, like everybody else, other than Tendulkar, in this series is an afterthought.
However, at the end of the day, the match on the field will be defined by one man. Tendulkar batting, Tendulkar fielding, Tendulkar, maybe, rolling his arm over a couple of times, Tendulkar cooling his heels in the dressing room as every fan on the ground will their own batsmen to get out so that they can witness what they paid so much to see - Sachin walking out of that dressing room, taking guard and then, hopefully, playing one of those innings which only the Little Master can.
Maybe Tendulkar will turn back time for just this one series - you know, bring out those strokes that he has firmly locked up somewhere since the 1990s.
If there ever was a time for Tendulkar to play without any inhibitions, it would be now. Yes, there is pressure to perform - when isn't it there for the Indian legend? - but for the next couple of weeks, it is a different kind of pressure.
A much more pleasurable pressure; a kind of pressure that you can tackle with a smile; a pressure that has the potential to bring out two, three or four more stunning innings' from the greatest Indian batsman the world has ever seen.
It's game on in Kolkata and Mumbai starting Wednesday, and for Tendulkar, the icon that has brought immeasurable joy to India for over two decades, it's the final journey in what has been a truly outstanding career - the likes of which one will never ever witness again.