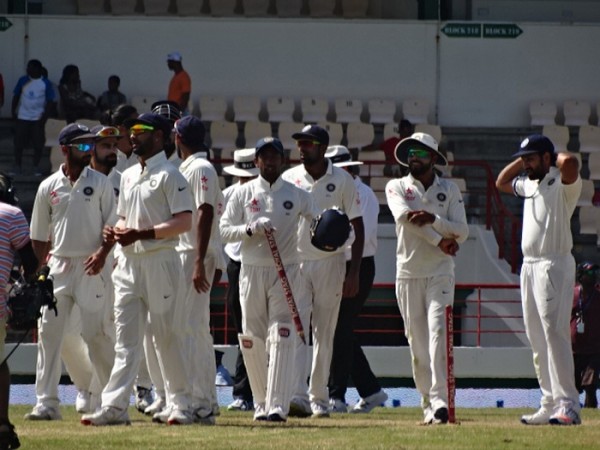 A win over the West Indies in the fourth Test match in Port of Spain, and India will be the new No.1 Test team in the world. That is as good a target as there can be for a team who have already sealed the series, heading into the final match of the tour.
From a Test match that looked destined to crawl to a draw, India managed to pick up a victory last time out, thanks largely to a brilliant spell of bowling by Bhuvneshwar Kumar on Day 4. The decision to bring in Bhuvneshwar for the ineffective Umesh Yadav proved to be the right one, while also showing the strength in depth that India enjoy at the moment in pretty much every department.
Rohit Sharma's inclusion can be debated, but Virat Kohli seems pretty set on playing the right-hander, mainly because of that attacking brand of cricket the captain endorses. That brand has seen India achieve quite a few wins in Test match cricket of late, and as far as the results keep coming their way, there will be no complaints.
"We have won the series, but the fourth Test is still to be played," India fast bowler Ishant Sharma told BCCI's official website. "Test cricket is such a format where you can never be complacent. We lead 2-0, but if win the next match, we will be the No.1 Test team in the world and there can be nothing better than that.
"This is a young team and we want to reach there. When we play the fourth Test, we will look to dominate, score runs, bowl the opposition out and win the Test."
There are a few chinks that India need to iron out in Trinidad, particularly their top order batting with Shikhar Dhawan proving to be way too inconsistent again, while Kohli did not enjoy himself with the bat at No.3. But these are minor problems that can be sorted out, and India should not be too concerned going into the last Test match of the series.
West Indies, though, have quite a few worries, particularly after their batsmen capitulated so easily during that Bhuvneshwar spell and on the final day of the Test match. Pressure does the craziest things to a batting unit, and while they covered themselves in glory in Jamaica, that fighting spirit went missing in St. Lucia. And these are the inconsistencies that West Indies need to cut out, if they are to become a force again.
The positive from the third Test match, though, was the fast bowling, with Miguel Cummins, Alzarri Joseph and Shannon Gabriel all impressing and if the West Indies can put in an all-round performance all at the same time, they will be a highly competitive unit.
4th Test schedule: India vs West Indies.

Date: August 18-22.

Time: 10 a.m. local time (7.30 p.m. IST).

Scheduled session timings: First session: 10 a.m. to 12 p.m. (7.30 p.m. IST to 9.30 p.m. IST). Lunch: 12 p.m. to 12.40 p.m. (9.30 p.m. IST to 10.10 p.m. IST). Second session: 12.40 p.m. to 2.40 p.m. (10.10 p.m. IST to 12.10 a.m. IST). Tea: 2.40 p.m. to 3 p.m. (12.10 a.m. IST to 12.30 a.m. IST). Third session: 3 p.m. to 5 p.m. (12.30 a.m. IST to 2.30 a.m. IST). Play can be extended by an extra half an hour to complete the minimum 90 overs on the day. Timings are scheduled to change, if overs are lost to wet weather.

Venue: Queen's Park Oval, Port of Spain.
TV listings: India: Ten 2, Ten 3, and Ten 1 HD. UK: Sky Sports. Australia: Fox Sports. South Africa and Sub Saharan Africa: SuperSport. USA: Willow TV.