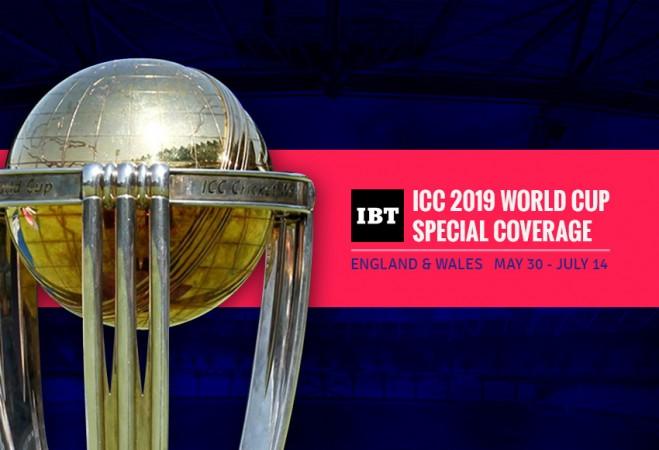 India take on West Indies in a crucial match of the ICC 2019 World Cup. A victory for the Men in Blue would take them into semi-finals. Indian team also needs to reassert its dominance after a rather average performance against Afghanistan where they just avoided an embarrasing defeat.
West Indies, on the other hand, have been disappointing in this event but are never short of firepower. A lot would depend on their bowling which hasn't always delivered.
Indian captain Virat Kohli won the toss and decided to bat first. An unchanged Indian XI goes into this match, giving another chance to Mohammad Shami for firmly establishing his place in the team. West Indies have made two changes, strengthening their batting by bringing in all-rounder Fabien Allen and Sunil Ambris in place of off-spinner Ashley Nurse and Evin Lewis. Ambris has joined the team as a replacement for Andre Russell.
Live Updates
2019-06-2722:44 (IST)
India gain their most convincing victory
By bowling out West Indies for just 143, Indian team has shown their quality once again. They win by a margin of 125 runs. Do check out are quick look back on the match here
2019-06-2721:48 (IST)
Hetmyer falls in a hopeless pursuit
Mohammad Shami picked up his third wicket when Shimron Hetmyer flashed at a wide delivery and gave an easy catch to the point fielder. Shami now has three wickets and may end up with a five-for. West Indies have now lost 8 wickets and have only reached 112. The end is nigh.
2019-06-2721:40 (IST)
Brathwaite fails to repeat heroics, Bumrah's brace leaves Windies looking down the barrell
Carlos Brathwaite came tantalisingly close to achieving lasting fame in the last match. Against India though, he could manage just one run before edging an away moving delivery off Jasprit Bumrah that was taken one-handed by MS Dhoni.
But the Indian pacer wasn't done, he trapped all rounder Fabian Allen lbw on the very next ball. The decision was upheld with the ball being shown to just clip the leg stump. West Indies are now 109/7.
2019-06-2721:25 (IST)
West Indies sink further with Chahal compounding their troubles
While Kuldeep Yadav was bowling beautifully, Yuzvendra Chahal also got into a nice spell and in a brilliant over to Jason Holder, ended up getting his wicket. The West Indian captain, a batsman of good quality, got beaten, both on the front and back foot and eventually decided to play a lofted cover drive which went straight into the hands of the extra cover fielder.
2019-06-2721:06 (IST)
Nicholas Pooran throws his wicket away
After battling hard for some time, Nicholas Pooran gave away his wicket by attempting a big slog against Kuldeep Yadav. The Indian chinaman bowler is in the middle of a beautiful spell where he is decieving the batsmen in the flight as well as with his variations. Pooran tried to break the shackles and hit the ball high up in the air, giving an easy catch to long off.
2019-06-2720:48 (IST)
West Indies crawl as India exert pressure
The two West Indian batsmen at the crease, Nicholas Pooran and Sunil Ambris, have survived so far but the progress has been at a tortuous pace and has left the team. After 17 overs, they are 60/2 and Kuldeep Yadav is bowling beautifully. On three occassions, the batsmen have been lucky to survive when the ball has gone in the air.
2019-06-2720:32 (IST)
Shami's early blows defang West Indian top order
Arguably the two most dangerous batsmen in the West Indian batting line-up, Shai Hope and Chris Gayle, have been dismissed by Mohammad Shami to put his team firmly in the ascendancy.
2019-06-2719:05 (IST)
India stutter their way to 268 but still overwhelming favourites to win the game
Once again the Indian batting line-up didn't perform as dominantly as expected and played at a much more steady rate than usual to score 268/7. The highest scorer in the innings and by far the best batsman on this pitch was India captain Virat Kohli who scored 72. His runs came at a strike rate of 87 which looks very impressive when compared with some of the other batsmen.
MS Dhoni once again looked far from his best and struggled to get boundaries. His score of 56 off 61 balls at a strike rate of 91 is mainly due to 16 runs that he scored in the last over. Apart from that, he was rather stale in dealing with spinners and towads the end of the innings had to rely on fast running between the wickets to accelerate.
Hardik Pandya played a crucial innings by scoring 46 off just 38 balls to provide just the impetus needed by the team.
But despite India's seemingly underwhelming score, they are the firm favourites to win this game due to one reason - spin. Fabian Allen, a useful all-rounder got some of his deliveries to turn sharply which suggests the Indian duo of Kuldeep and Chahal would be very effective. Add to that the weakness of West Indies batsmen to play good quality of spin bowling, and the task looks very hard indeed for them.
2019-06-2718:56 (IST)
16 runs of last over take India to 268
MS Dhoni was able to provide some sort of flourish at the end of his rather slow-paced innings by hitting two sixes and one boundary in the final over of India's innings, bowled by Oshane Thomas. The Windies young bowler erred in bowling two back of a length deliveries which the Indian legend was able to hit over the leg side for sixes.
2019-06-2718:48 (IST)
Cottrell fights back with two wickets in penultimate over
India's progress towards a score of 270 was interrupted by two wickets from Cottrell in the 49th over including the key scalp of Pandya. India are now 252/7
2019-06-2718:43 (IST)
Pandya pushes India forward to 250
While MS Dhoni continued to struggle to accelerate his innings, Hardik Pandya forced his way towards a half-century that has lifted India's score past 250. While he hasn't found it easy to score boundaries, quick runnign betweeen the wickets and some powerful shots got India to the psychological barrier.
2019-06-2718:26 (IST)
Pandya, Dhoni struggle to get going as overs count down
Both MS Dhoni and Hardik Pandya are struggling to score quickly as the last 10 overs are counting down in the Indian innings. Hardik, who came in after the fall of Kohli's wicket has struck very few powerful shots and has struggled againt the left-arm over angle of Sheldon Cottrell. On the other hand, MSD continues to be unable to press the accelerator.
2019-06-2718:02 (IST)
Captain Holder gets the big wicket of Kohli
Windies captain Jason Holder once again stepped up to the challenge and provided his team the big wicket of a dangerous looking Virat Kohli. The Indian captain was batting on 72 and had just hit a boundary when he mistimed an attempted pull short on a slower delivery from Holder that also kept low.
India are now 185/5 in 39.3 overs and Dhoni is batting on 18 off 34 balls, mostly against spinners. Pandya, who has come in to bat, will be expected to up the ante.
2019-06-2717:39 (IST)
Massive moment in the game, Shai Hope misses MSD's stumping
In a mistake that could prove costly, Weset Indian wicket-keeper Shai Hope missed an easy stumping of MS Dhoni. The former India captain had been out stumped in the previous match as well. Hope, who is not a frontline keeper had an easy chance to dismiss MSD but failed to collect the ball. The unlucky bowler was Fabian Allen. This could well be the mistake that costs West Indies the game.
2019-06-2717:20 (IST)
Dhoni under scanner as Windies fight back
MS Dhoni has arrived at the crease to join captain Virat Kohli as the Indian side finds itself in a slightly precarious situation. With four wickets down, West Indies have a great opportunity to put India in the same sort of quandry as Afghanistan did.
2019-06-2716:36 (IST)
Holder gets Rahul with a beauty
KL Rahul just fell two short of a half-century thanks to a magnificent delivery from West Indies captain Jason Holder which jagged back in sharply. Could this turn West Indies' fortunes around?
2019-06-2716:12 (IST)
Ominous signs for West Indies
Despite the early wicket of Rohit Sharma, India seemed to have settled into a nice groove and both Virat Kohli and KL Rahul have settled in nicely and despite some deliveries by Oshane Thomas, things are looking quite comfortable. Fabien Allen's left-arm spin hasn't created any difficulties too.
2019-06-2715:30 (IST)
Rohit given out controversially
In what could become a major talking point, Rohit Sharma was given out caught behind after West Indies asked for DRS. The snickometer seemed inconclusive as the ball seemed to hit the bat and pad at nearly the same time. Sharma seemed heavily dejected by that decision.
2019-06-2715:27 (IST)
West Indies in trouble early on as Rohit gets settled
Rohit Sharma has developed a very responsible way of batting where he allows himself to get used to the pace of the ball in the first couple of overs and then starts to expand. He seems to have done the exact same thing here by playing cautiously early on and has now declared his intent with a pull shot for six. These are danger signs for West Indies as the Mumbai batsman looks nearly impossible to get out when he gets his eye in. With the pitch not showing any help for bowlers, West Indies may be in for a long leather hunt.
2019-06-2715:05 (IST)
Early swing for Cottrell but with true bounce
The first over Sheldon Cottrell saw the ball moving but the true bounce of the pitch suggest a high-scoring match.