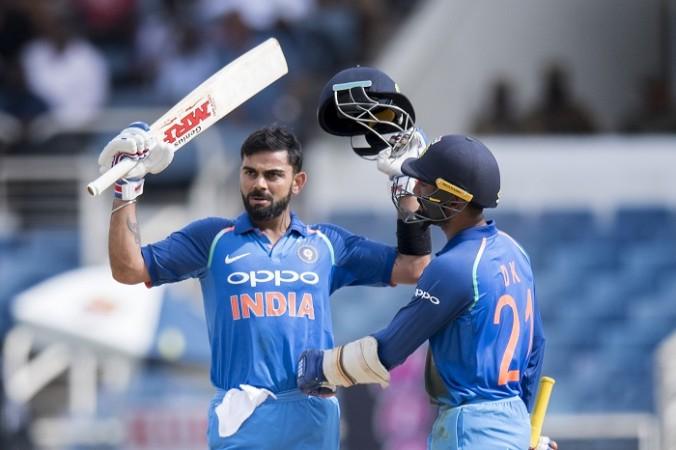 There was to be no redemption for MS Dhoni, with Virat Kohli deciding to take matters into his own hands to lead India to a series-clinching victory over the West Indies in the fifth and final ODI on Thursday.
Reeling off a surprise defeat to the home team in Antigua last Sunday, when Dhoni could not quite find his finishing mojo, India were under pressure to perform and win the series, like they were expected to. A strong all-round performance ensured just that.
The bowlers, led by Umesh Yadav and Mohammed Shami, who picked up three and four wickets each, kept West Indies to just 205 – the spinners also played a big part, tying the batsmen down – with Kohli then scoring a wonderful century to take his team to victory with over 13 overs to spare.
Here are the talking points from the 5th ODI:
Virat Kohli, the chase master, is back:
Kohli has struggled a touch in the chase of late, with that decision to bat second in the Champions Trophy 2017 final against Pakistan probably still haunting him. Kohli's ability to chase down any total can sometimes lead to a bit of overconfidence, and while that was evident in the final at The Oval, there were no such problems in this match.
From the off, Kohli looked in control, caressing the ball into the gaps and surgically hauling down the total like he so often does. Admittedly, Kohli was helped by the fact that it was a low score, but the manner in which he eased India to victory was pleasing to see.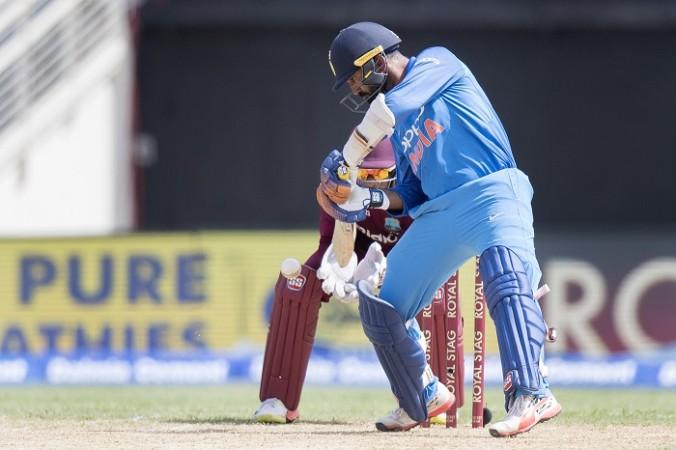 Dinesh Karthik can score runs:
Despite scoring bags of runs in domestic cricket, many questioned the selectors when the Tamil Nadu man was picked as Manish Pandey's replacement in the squad for the ICC Champions Trophy. Karthik, expectedly, didn't play a single game in that tournament, and after sitting out the first three ODIs, he was brought in for the fourth match.
Also unsurprisingly, Karthik failed, struggling to a 19-ball 2.
That performance only brought out the criticism even more, but Karthik delivered a decent answer with an accomplished half-century in the 5th ODI.
Joining his captain at the crease in the 19th over, after Ajinkya Rahane failed to get past 50 for the first time in this series, Karthik played the second fiddle role to a T, helping his team and himself to a nice result.
If he still should be picked ahead of the likes of Rishabh Pant and Shreyas Iyer remains a valid question, but at least he scored a few runs and as long as he keeps doing that, those questions will stop.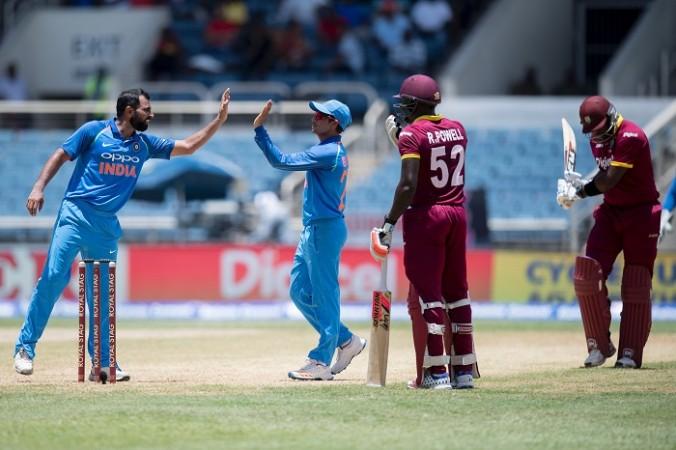 Mohammed Shami is back:
How wonderful it is to see Shami back in action, bowling those deliveries with precision. In his first ODI since the World Cup in 2015, Shami bowled well, but was unable to pick up a wicket. In this match, though, he made up for that by taking four scalps; admittedly most of them were cheap ones as West Indies went for big shots, but those wickets will do Shami good.
With Umesh Yadav continuing to show his strong form and Bhuvneshwar Kumar quite brilliant with the white cherry, India now have a really good fast bowling stock.
West Indies have the ingredients, now just for a bit of magic to bring it all together:
Without trying to sound condescending or patronising, there is talent in this West Indies side. They obviously lack experience, but also the belief, belief that they can lock horns with teams like India and come out on top.
The bowling is coming around reasonably well, but it is the batting that needs improvement. The Hope brothers are a ray of hope, but West Indies need more from their batting lineup. Sort that out, and they will be a competitive unit.
But bring back the big guns will ya:
The best way to sort out the batting, of course, is to select the likes of Chris Gayle, Kieron Pollard, Dwayne Bravo and more in the ODI setup. They might be ageing, but they remain the best bet if West Indies are serious about qualifying automatically for the 2019 World Cup.