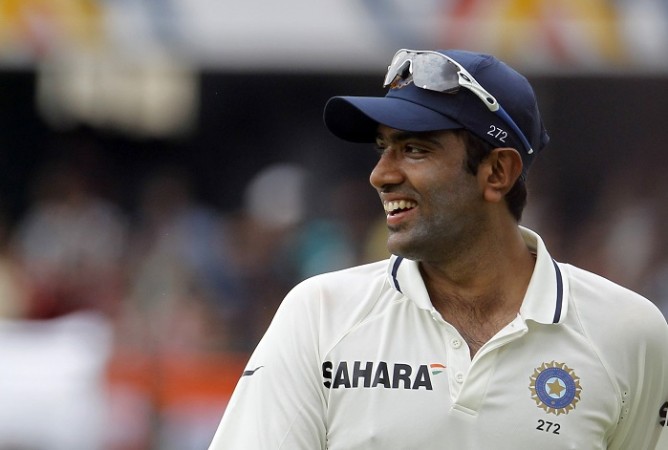 Ravichandran Ashwin has been on top form in the ongoing three-Test series against Sri Lanka. The spinner has played an important role with the red cherry, taking 17 wickets in the two Tests so far and troubling the Sri Lankans with his impeccable line and length.
India's skipper Virat Kohli is all praise for his number one spinner, especially his aggressive mindset.
"Ashwin has been a champion bowler for us. He's been taking wickets for us everywhere. Even on the Australia tour he was more aggressive with the ball. Even in his mindset, he's bowling in a more aggressive manner," PTI quoted Kohli as saying.
Sri Lanka, who are used to playing quality Sri Lankan spin bowling at the nets, were not able to withstand the pressure created by Ashwin. Playing spinners at nets and facing real spin bowling with close-in fielders during a Test match are altogether. Aswhin was posing challenges to the Sri Lankan batsmen all the time, forcing them to play false shots.
Even Kumar Sangakkara, who retired from cricket after the second Test, has had a tough with Ashwin in the series. Ashwin dismissed the elegant left hander four times in four innings, which is an incredible feat, considering Sangakkara is one of the finest batsman in world cricket.
Ashwin has enjoyed a wonderful series so far .
"It's almost impossible to get him away. He's bowling beautifully right now and I'm glad to see him with this kind of mindset, attacking the batsmen all the time," said Kohli.
With the series tied at 1-1, Ashwin will play a huge role in the third and the final Test at SSC Colombo starting from 28 August.
Virat Kohli will be asking his frontline spinner to bowl with a similar mindset, which has helped him take wickets at regular intervals.
Ashwin took 10 wickets in the first Test and seven in the second.
Indian batsmen such as KL Rahul and Ajinkya Rahane might have scored centuries in the second Test match, but the Indian skipper feels the credit goes more to bowlers.
"I'm more pleased with the bowlers taking 20 wickets rather than guys getting hundreds. That's usually been the case for a very long time to have someone getting the runs. The session we had in the first innings where we literally squeezed them was one of the best bowling session I've been part of with this Indian cricket team," said Kohli.
The Indian bowlers have looked good in the series overall, as they even managed to take 20 wickets in the first Test to give India a huge advantage, though the gains were frittered away by the Indian batsmen who crumbled like a pack of cards, leading to a 63-run loss.
The second Test saw a smart comeback, with both batsmen and bowlers putting their best efforts to register a convincing victory.