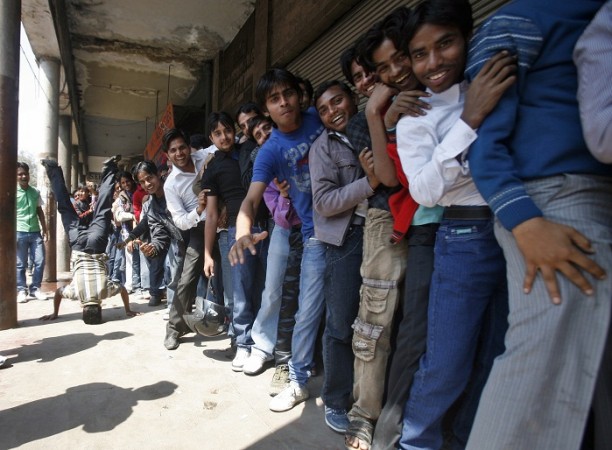 All of 12,000 tickets will go on sale from Thursday at MeeSeva centres for the third T20 match between India and Sri Lanka. The third match is set to be played at the ACA-VDCA Stadium on Visakhapatnam on Sunday. India might have lost the first T20 in Pune, but the third match could act as the series decider if the Men in Blue win the second T20 in Ranchi on Friday.
Irrespective of the second T20 result, cricket fans in Visakhapatnam will be eager to watch cricketers like MS Dhoni, Yuvraj Singh and Rohit Sharma live in action.
As a result, one can expect the cricket fans in the city to wake up early and stand in queue to get hold of a ticket of their choice. The gates of the centre will open at 8am, and one can expect fans to line up for hours to get the tokens issued by the Tahsildar, which will allow them to purchase tickets.
Around 12,000 tickets are expected to be sold on Thursday and Friday, with the costs of tickets starting from Rs 300. There will be 5,900 tickets available in the Rs 600 denomination, and 2,000 tickets of Rs.300 will be available, as informed by Joint Collector J Nivas, reported The Hindu.
Only one ticket can be bought per person.
Cricket fans have to remeber that as many as 18 centers will provide tickets, but places like Suryabaugh, Aseelmetta and RK Beach will only hold around 500 odd tickets each.
The sale of tickets on Friday shall take place for greater denominations such as Rs 3000, Rs 2000, Rs1500 and Rs1000.