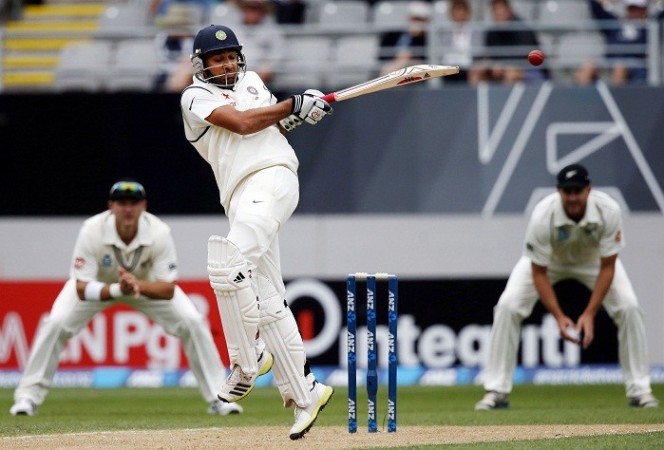 The upcoming India tour of Sri Lanka will witness Rohit Sharma, who has batted at various positions in Test matches, walk into bat at number three. The three Test match series against Sri Lanka is going to play an important role in cementing Rohit's place in the Test side, which still hangs in the balance after his unimpressive performances in white clothing.
Another disappointment might lead to his axe from the Test side, with India set to play South Africa after the Sri Lanka series. With players such as Cheteshwar Pujara and KL Rahul being his major competition in the batting lineup, Rohit is aware of the importance of the Test series in Sri Lanka.
After having put up some good performances at the top of the order in ODIs, the Indian thinktank seems to be desperate to see the Mumbai lad succeed in the longer format of the game. Hence, it is not Virat Kohli or Pujara who will bat at number three for India, but Rohit .
The ODI opener has it in him to tear apart bowlers, which seems to have prompted India skipper Kohli to decide to give Rohit a concerted chance at number three. Scoring quick runs also allows India much more time to take 20 wickets, which is essential for winning a Test match.
"We figured out that Rohit is an impact player who can get the runs quickly. If he settles in, he can take a session away from the opposition and give us that extra time to get 20 wickets," Times of India was quoted Kohli as saying.
"He is happy to go out here early and batting rather than waiting in changing room. His experience at the top of the order in ODIs also helps."
After being informed about his role as the number three batsman for the series, Rohit has already started making preparations.
"Yes, I haven't had a particular spot where I have batted for a while. I bat at No. 4 for Mumbai, but in the Test team, it's the captain's slot. But now I have been told that I will bat at No. 3 and that's how I am making my preparations," said Rohit Sharma.
India play three Test matches against Sri Lanka, with the first Test starting on 12 August in Galle. India have not been playing much Test matches of late as their last series was against Australia, which they lost.