India cricketers hardly get time to take some days off due to their gruelling schedule. They are one of the busiest teams in the world, playing almost non-stop cricket. There is a serious need for players to take rest so that they remain fresh for future competitions.
Sometimes, such continuous cricket can take a severe toll on the body of a cricketer, leading to injuries as well. With India having a rich pool of players, it would not be wrong to rotate players on a consistent basis, depending on the opponents they face.
Too much cricket
India are presently playing five-match ODI series against Sri Lanka, which Virat Kohli and his men have already clinched with two matches yet to be played. India players, after playing Test series at home against New Zealand, England and Australia, were involved in the Indian Premier League, followed by the Champions Trophy and the West Indies tour. They also recently concluded a Test series against Sri Lanka.
Among all this, Virat Kohli has been one of the mainstays in the Indian team. He has not taken any break ever since that home season, where India were rampant last year.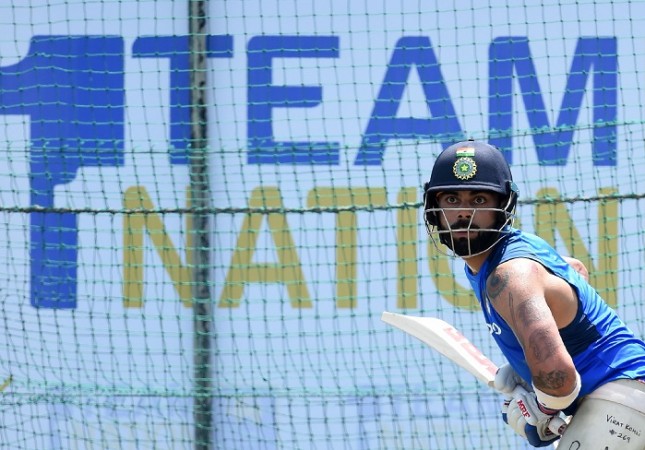 No doubt, Kohli is the fittest players in the Indian dressing room, and he can continue without a break for some more matches. However, with India having already won the ODI series against Sri Lanka, and two matches still remaining, it would be apt for Kohli to take a break and allow the newly appointed vice-captain Rohit Sharma to lead the side as well. Kohli is human after all.
India needs a fresh Kohli in India vs Australia ODI series
This Sri Lankan team has not even posed any problems to India, but their next ODI series against Australia will be a stiff test. Australia, who are presently playing in Bangladesh, will travel to India for five-match ODI and three T20 matches.
For the home ODI series against one of the best teams in the world, it would be brilliant for the entire team to see Kohli come back refreshed and hungry to once again lead the nation.
If one looks at their recent history, India and Australia head-to-head fixtures have been fiercely competitive, testing their mental strength as well. All these points for a fresh and hungry Kohli, which will help India in the series.
After shoulder injury, not much rest for Kohli
One also has to understand that Kohli suffered a shoulder injury in the Test series against Australia earlier in the year before the IPL. After coming back from that injury, he has not taken much rest also. If he decides to take a break in the next two ODIs, it would be better for the Indian team overall as well.
Besides the two ODIs, Kohli, after consultation with the concerned officials, can also drop himself from the one-off T20 match, scheduled for September 6 against Sri Lanka.
Need to experiment on all fronts
Indian selectors, Kohli and the team management have always been stressing on the importance of World Cup 2019, and the need of experimenting with the side. Going by the same approach, it would be wise for Kohli to take rest and see how would Team India fare without him on the field.
Vice-captain Rohit should lead the team in the last two matches of the ODI series. India, besides experimenting with the team combination, should also think about various other things which can happen in the near future.
India might have a reserve player for a number of positions, but what about a reserve captain? What if Kohli gets injured before the World Cup? During that time, one cannot afford to look for a player to captain the side.
One needs to build a captain and give him the opportunity to lead the national team when a chance comes by, which will give him the confidence when he is asked to lead if Virat is injured. It would be unfair for a player to lead a team in the World Cup if he has not done in the past.