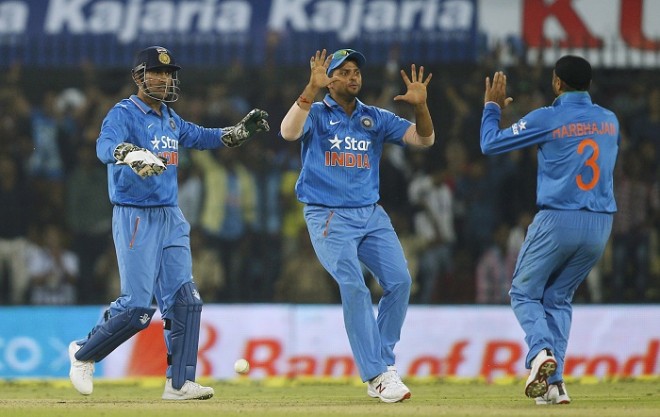 India did extremely well against Australia Down Under in the T20 series recently, posting a 3-0 victory, which moved MS Dhoni's men to the No.1 position in the ICC T20 rankings at the time.
But, that momentum came to a halt on Tuesday, when the Indian players were resoundingly beaten by Sri Lanka in the first T20 in Pune, which also pushed them below in the rankings.
It was clear that India were unable to adapt to the conditions, which led to the batting order collapsing on a wicket that was a seamer's paradise.
While commentating in the 1st T20, legendary batsman Sunil Gavsakar said that India have still not been able to come out of the mindset of playing in Australian wickets, which is why they were struggling. Team director Ravi Shastri agreed with Gavaskar.
"The cricket we played in Australia and then we came straight here and there were only 4-5 days gap. The pitch in the first T20 was different from what we get in the sub-continent," Shastri was quoted as saying by PTI.
"There was a little bit for the bowlers, it turned, it seamed, there was bounce, it was two-paced. So it wasn't easy because when you come with the flow of Australia, you could see, the batsmen faltered. But no excuses and as I said instead of 180, 160, 140 might have been just good enough."
Shastri also said that consistency is not a problem for India as they have played good all-round cricket in the past one-and-a-half years. The former all-rounder is certain this Indian team has the ability to be the best side in the upcoming tournaments like the Asia Cup T20 and the ICC World T20 2016.
"It's a confident side, they played some very good cricket in the last 18 months or two years, they played excellent cricket and that's why you see the results. If we lack consistency we wouldn't have become number 1 in Tests, number 2 in T20," Shastri added.