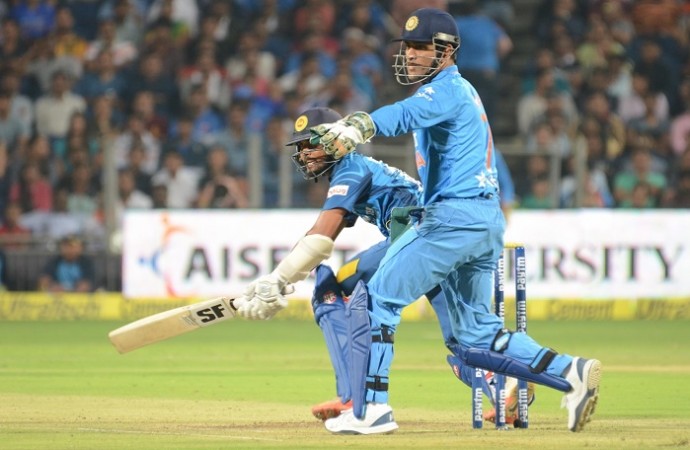 The 2nd T20 against Sri Lanka is a must-win game for India, in order to avoid another series defeat at home.
The way MS Dhoni and his Men in Blue batted in the 1st T20 at the MCA Stadium in Pune, is something no Indian fan will want to remember for too long.
Despite batting concerns, the India captain MS Dhoni is confident of picking up a good result in the 2nd T20 against Sri Lanka on Friday. The 34-year-old is not worried about the batting issues, and feels it is a good thing to test all the batsmen under pressure situations.
"We had not played this kind of a game for a long time. Everybody got a chance to bat and everybody faced pressure. The result didn't go our way. But there were a lot of positives from this game. Sri Lanka did bowl well but we could have batted slightly different," Dhoni was quoted as saying by Starsports.com.
Dhoni believes they should not completelt depend on their top order, after Rohit Sharma and Virat Kohli were the highest runscorers in India's recent tour to Australia. In crunch situations like the 1st T20, the middle-order should have stepped up to the plate, but failed to do so.
The India skipper wants his middle order to be prepared, considering the Asia Cup T20 and World T20 are coming up.
"If we continue to get runs only through our top order till the World Cup, the lower order won't get the exposure. It is possible that they would get to bat directly in a crucial match in World Cup. At least they are getting exposed now and getting the taste of international cricket," Dhoni added.