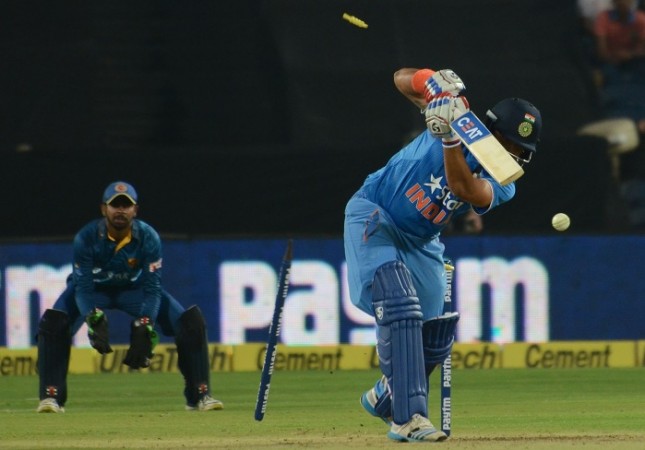 India were handed a five-wicket defeat by Sri Lanka in the 1st T20 of the three-match series at the Maharashtra Cricket Association Stadium in Pune, and it took very little time for fans to troll the home side on Twitter.
India have now lost four T20 matches in a row at home, making it their worst home run in T20s.
Having said that, however, the wicket was nothing like the usual Indian pitches. It had spongy bounce and the outfield was slow. This ground is known for its sandy outfield.
On top of that, India were a seamer short on a deck that aided the pacers from the word go. Dhoni probably realised the lack of that extra seamer when he was watching the Indian batting order tumble down.
With the ICC World T20 2016 in the horizon, India will kow the need for improvement.
The Indian bowlers did put up a spirited show in the second innings. They showed some fight, despite having just 101 runs to play with.
Here are a few of the tweets that followed after India's batting collapse.