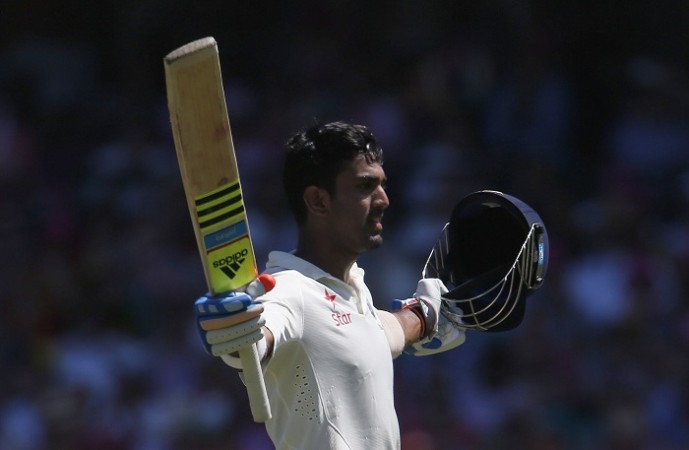 Indian batsman KL Rahul has had a mixed bag of a Test career so far with extremely low scores, but has also scored two big hundreds. Rahul scored 7, 5, 108, 2, 2 and 2 runs in the last Test series against Sri Lanka, which reflects his inconsistency.
Hence, the upcoming India-South Africa Test series is going to be an important one for Rahul, who needs to be consistent with the willow at the top of the order if he gets a chance with huge competition in the batting order.
With players such as Virat Kohli in the team, Rahul can learn about performing at the top level. Kohli, who has been India's best batsman for the last 18 months, is one of the consistent performers for India. Rahul enjoys batting with Kohli, as the Delhi lad makes batting look so easy.
"When you are at the non-striker's end, you have the best seat in the house. He makes batting look so easy. In fact, both my centuries have come when I played with him. We are quick runners, good athletes we love playing our shots, so we enjoy batting with each other and have constant chats in the middle," KL Rahul told The Times of India in an interview.
One is not sure if KL Rahul will get a chance ot bat alongside Kohli in the Test series, as the Karnataka batsman, who is a natural opener might have to contend with sitting out the series as Shikhar Dhawan and Murli Vijay are set to the open the innings for India.
So if there are any chances for Rahul to make it to the Test side, it is at the expense of Cheteshwar Pujara, who has been a fine Test cricketer for India. Pujara, who has been consistently performing whenever he gets a chance to play as he averages 49.28 from the 28 matches he has played for India, has seven hundreds under his belt.
So with such stats, Rahul's chances look slim, but he needs to be ready for the challenge if required as injuries to batsmen could pave way for the Karnataka batsman. It is at this juncture he needs to prove his worth as a batsman.
KL Rahul is aware of the strong competition in the Test team and he is ready for whatever role is given to him in the series. Rahul believes such competition will push him to work harder.
"It will make us individually stronger, push us to work harder and perform at every opportunity given. I'm excited as I'm young and learning from the guys I'm sharing the dressing room with. So whatever opportunity is given to me, I'll do my best," KL Rahul said.