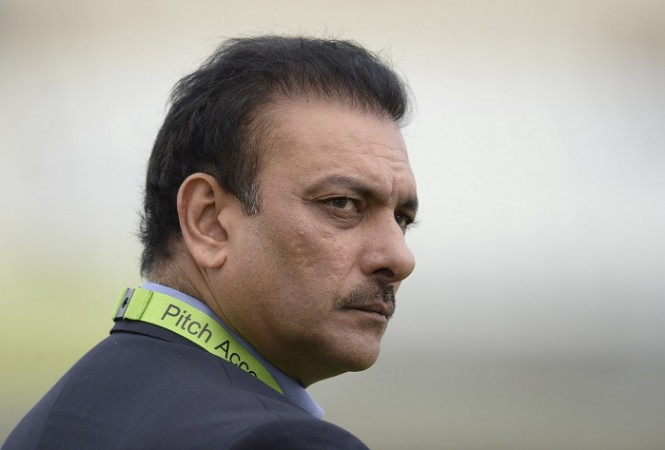 The long assignment of India's clash against South Africa will kick-start from 2 October when the two sides will face-off in the first Twenty 20 (T20) of the three-match series at Dharamshala. After that, they will be playing five ODIs and four Test matches until 7 December.
India indeed are the favourites at home but they have shown signs of weaknesses and fatigues in such long assignments.
Team India Director Ravi Shastri opined that patience and consistent cricket can earn his side the desired results in the forthcoming battle against the Proteas.
Recently, India outplayed the Sri Lankans at the latter's backyard to clinch a historic series win. India were 1-0 down and they came back from behind to win in the series. India will have to emulate similar efforts to outclass the no.1 team in the world.
"South Africa are the No. 1 team in the world. We have to play consistent cricket for long periods of time to put them under pressure. That will be the endeavour. Our style of play will not change. If you reflect on our performances in Australia and Sri Lanka, you will see that consistency was the difference between defeat and victory. Sustained brilliance will be the key against the Proteas. And that - not letting the opposition off the hook after having them under pressure - demands a lot of patience. We weren't patient enough both in Australia and during the first Test in Sri Lanka. Once the patience and discipline came, in the next two Tests, we saw the results," Shastri said in an interview to BCCI.tv.
India will be missing the services of Ishant Sharma in the first Test as he has been handed a suspension by ICC for breaching the ICC's Code of Conduct. Sharma took 13 wickets at an average of 23. Shastri has assured to mark the line on his aggression against South Africa.
"I know he has copped a lot of flak over the aggression and he will learn where to draw a line. But let me assure you, he has the backing of the entire team. I want him to be aggressive and I will be the first one to push him in that direction. But I will also mark the line. We will miss him for the first Test. He is our most experienced fast bowler," Shastri added.