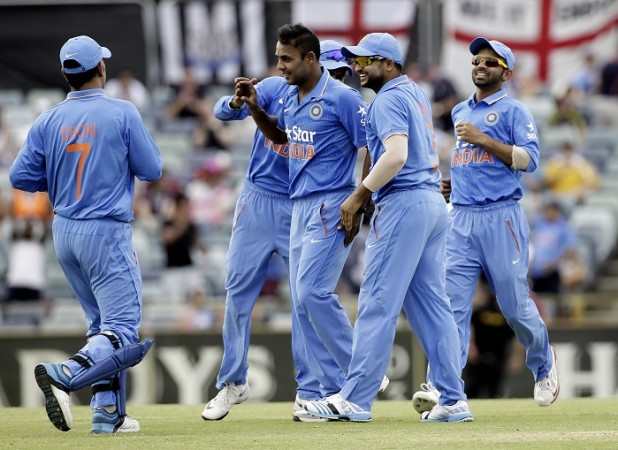 Stuart Binny's selection for the upcoming series against South Africa as the main all-rounder reflects BCCI's faith in the cricketer to deliver in one of the most important series at home for India in recent times.
Stuart, who is the son a former India cricketer, Roger Binny, has only played 13 ODIs, 2 T20Is and 5 Test matches till date for India. The biggest highlight of his career so far has been his bowling spell against Bangladesh in June 2014, where he managed to take 6 wickets for 4 runs, which is the best bowling figures by an Indian cricketer in ODIs.
However, there will be huge pressure on Binny to perform as he is expected to make India's all-rounder position his own, especially with rookie Gurkeerat Singh the second option in the team.
Binny, who is well aware of the importance of performing against South Africa, believes that the series will be a tough one.
"It's a very important series not only for me but for the entire Indian team as well. South Africa are a quality side in all formats. It's going to be a hard-fought series," The Times of India quoted as saying.
In the recent past, India have had all-rounders such as Yusuf Pathan and Ravindra Jadeja, who were more than useful spinners, but Binny adds a different dimension with him being a seam-bowling all-rounder. Such bowling should suit India perfectly, as it adds variety in their bowling attack. Other batsmen such as Suresh Raina and Rohit Sharma can roll their arm over with their finger spinners if required, apart from the frontline slow bowlers.
The Bangalore lad, who can bowl with the new ball or the old ball, believes his off-cutter is his biggest strength.
"I can swing the new ball but I also enjoy bowling with the semi new ball and the old ball as well. It brings in several variations. In ODI cricket, you've got to go to your skills - the slower bouncer and the off-cutter. The off-cutter is one of my strengths," added Binny.
Binny, who only made his debut for India early last year against New Zealand, believes he is learning something new from the game every day.
"Every day I play cricket, I learn something from the game. As Virat [Kohli] said, the more opportunities I get the better I will do. That's very true but it also has to come from within. Preparation off the field will also help," said the all-rounder.