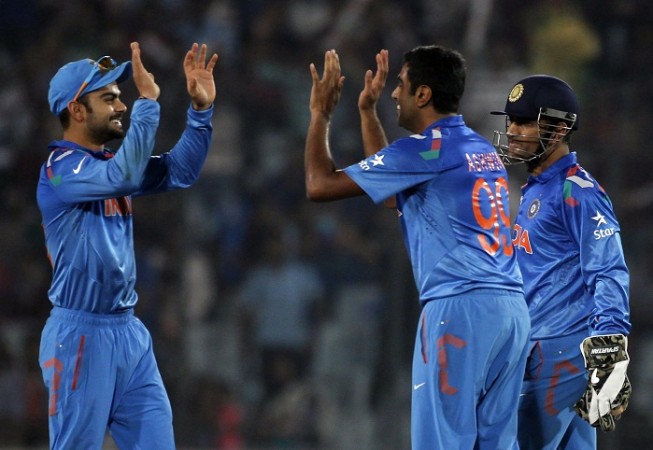 The upcoming series between India and South Africa is expected to be a humdinger of a contest, with both the teams possessing some big guns in their squad. India will want their star players such as Virat Kohli and Ravichandran Ashwin to deliver the goods, while the visitors will depend on the services of AB de Villiers and Dale Steyn, to a large extent.
With India being a major force in home conditions, and South Africa one of the strongest teams on the road, the series promises to be an interesting one.
Team Director Ravi Shastri wants to respect South Africa during the series, but believes India will not take any backward steps in the process.
Though South Africa might have failed to defeat Bangladesh in their last Test series in the sub-continent, the Proteas are one of the most consistent sides in world cricket, which can be justified with their number 1 ICC rankings in the Test format.
"You have got to respect the fact they are the No. 1 team in the world," Shastri told reporters in Bengaluru.
"We know what we are up against. They are stiff opposition. They play well in overseas conditions. Better than any other side in world cricket. They travel better than any other team, and their record shows that.
"We know what we are up against, the respect is there, but we won't take any backward steps."
India went in with five bowlers against Sri Lanka in the last series, though, they have been flexible as well with their bowling strategies. Shastri wants to select the team as per the conditions.
"You have got to respect the conditions. In this game of cricket you can't go and say, 'I am going to go with this team.' Because it will backfire on you if the conditions are totally different," Shastri said.
"So you might need six batsmen, you might need four-and-a-half bowlers, you might need just a bowler to do the job, to give the main bowlers the rest. And play to the conditions. And play to the opposition."
However, Shastri added that one has to look into at opposition before deciding the best XI.
"It's very important you study the opposition you are up against, and then decide what is the best combination of your team," added Shastri.