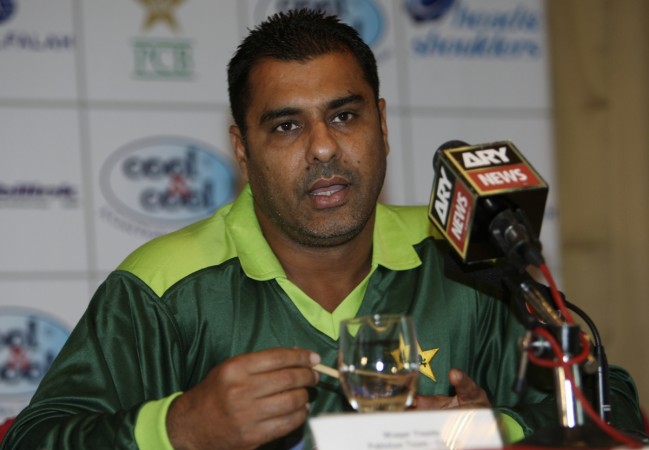 The Pakistan Cricket Board is more than eager to host India for a series in December. However, political tensions between India and Pakistan pose a big challenge.
Meanwhile, Pakistan cricket team coach Waqar Younis has voiced his opinion regarding the series. The former swing bowler still remains optimistic about it stating that a series in December can help reduce tensions between the two countries.
"I remain optimistic that this series will take place because I firmly believe that playing regular bilateral series can help reduce the tensions between the two countries," PTI quoted Waqar as saying.
As per the Memorandum of Understanding signed between India and Pakistan during an ICC meet, the BCCI had agreed to play six series between the two neighbours in eight years, including the series in December.
But with the political relations between the two countries not at its best, especially after the Gurdaspur terror attack in July, the BCCI's stance is clear that they are not going to play any cricket with Pakistan in a bilateral series unless the relations between India and Pakistan improve.
"The present situation between both countries means the coming series is in danger but I remain hopeful that eventually the series will happen in December," said Waqar.
India and Pakistan have not played any form of Test cricket ever since 2007, hence it is imperative for the two nations to resume cricket ties as early as possible as cricket fans all around the world are eager for the series.
It is one of the most watched cricket events in the world.
"More than anything, the fact that we have not played a Test in the last eight years, is really disappointing," added the legendary fast bowler. "If the series doesn't take place it would be most unfortunate for cricket on a whole because everyone wants to watch an Indo-Pak match."
The PCB seems to be even more desperate to host India in December as they have sent a letter to the BCCI inquiring about the series. PCB chairman Shaharyar Khan is of the opinion that cricket and politics should be kept apart.
One also has to understand that the ball is not entirely in BCCI's court as even if the board agrees, they ought to have permission from the Government of India as well.