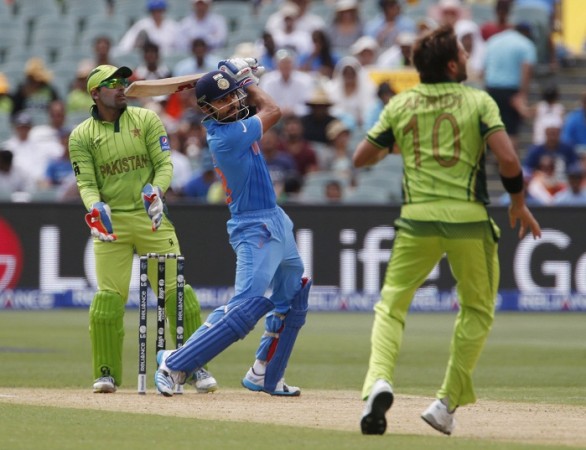 Problems continue over Ten Sports and the broadcast rights for the India vs Pakistan series at the end of this year, but as far as the broadcaster themselves are concerned, there should be no problem at all.
Moving themselves away from the Essel Group, who own the Ten Network and are at loggerheads with the BCCI and ICC over a proposed rebel T20 tournament, Ten Sports global CEO Rajesh Sethi insisted his sports channel have nothing to do with the upcoming tournament.
"Ten Sports has nothing to do with any rebel league," Sethi told the Times of India. "There are no such plans, so it's unnecessary to single out our channel. If there was something, we would have understood.
Ten Sports signed a five-year contract with PCB over broadcasting of Pakistan's "home" matches, and Sethi made it pretty clear there would be no wiggling room, irrespective of BCCI's issues with their parent group.
"We finalised the TV deal on 30 March, and all the signing bit was completed around the middle of April," Sethi added. "There is no scope of not broadcasting the series. We have a five-year deal with PCB, which mentions two bilateral series against India."
Earlier, BCCI secretary Anurag Thakur had admitted the board's reservations over Ten Sports broadcasting the high-profile India vs Pakistan series, while suggesting it was up to the PCB to sort out the problem.
"As far as Ten Sports is concerned, the talk is on between BCCI and PCB," Thakur said on Thursday. "There are certain issues related to the Essel Group which are pending in the court, I would not like to comment on that as of now. But the ball is in the PCB court, it is their prerogative."
BCCI president Jagmohan Dalmiya and PCG chief Shahryar Khan met to discuss the possible cannot-miss-it series in Kolkata earlier this week, and Thakur, who also spoke with Khan, hinted at more dialogue between the two sides in the coming weeks.
"Possibility is that in the coming few days or coming weeks, second round of talks will take place," added Thakur. "I want to say only this, which is that the talks between the boards of two countries have taken place, which are at early stages.
The political situation between the two countries will also play a major part, and if the government gives the go-ahead, there is even a chance of the India-Pakistan series being held in India, instead of the UAE, Pakistan's current venue for all home matches.
"Whether it will take place or not, and if it happens, then in which country will it take place, since the situation in Pakistan is not conducive, and if the series will be held, then how many matches are to be played -- these are some things and other issues on which talks are going on," Thakur said.
"And when talks between two boards take place, you limit the talk to just cricket only. At government level, what is their thinking, whether they want [the series to be played] or not, on this no talk has taken place."