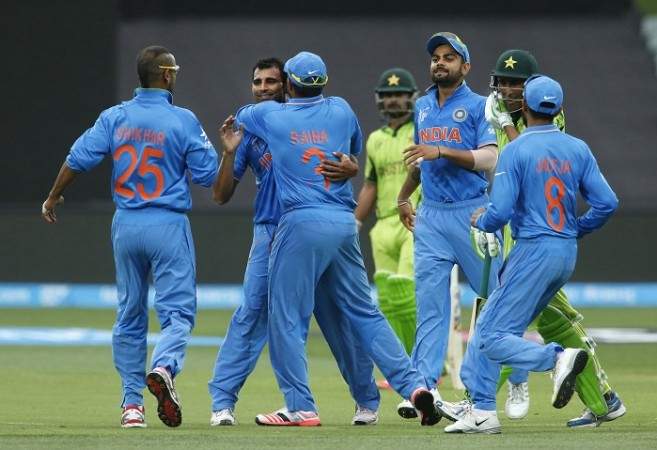 The highly-talked-about India-Pakistan series, whose chances were bolstered after the Board of Control for Cricket in India (BCCI) agreed to play in Sri Lanka, may not come to fruition, with the Pakistan Cricket Board (PCB) still awaiting the BCCI's decision.
The BCCI may have agreed on their part, but they need a green signal from the Central government, which is yet to come. Though Pakistan government may have agreed for the series, the India government may not agree due to public sentiments.
With the series scheduled to be played this month, the decision has to be arrived soon as the itinerary also needs to be prepared on time.
The PCB's frustration seems to have escalated, as they want the BCCI to confirm the series by Monday.
"There is little time left to organise the series, and if India does not respond by Monday, this series is over," PTI quoted a source as saying.
"They just feel time has now almost run out for having the series in Sri Lanka even from around mid-December. There are a lot of logistics involved in hosting the series in a third country, which also has a lot of tourism, especially December being a Christmas and New Year holiday season month," he added.
If the series does not materialise, it is going to be a huge disappointment for cricket fans on both sides of the border, along with neutral fans, as it is one of the most revered cricketing rivalries in world cricket.
With the India-Pakistan series looking increasingly less likely, Pakistan authorities have made plans to arrange a training camp for the players before they embark on their tour of New Zealand in January.
"It has now been decided that the series against India doesn't take place then the selectors and team management will organise a national training camp over two-three weeks and carry out complete fitness tests of all players before the tour to New Zealand in late January," he said.
The PCB, who have been pushing the BCCI to fulfil the Memorandum of Understanding (MoU) signed between the two cricket boards in the presence of ICC representatives, may have to satisfy themslves with the thought of playing India next year if a chance arises. The BCCI had then agreed that India would play Pakistan six times in eight years, including the December series.