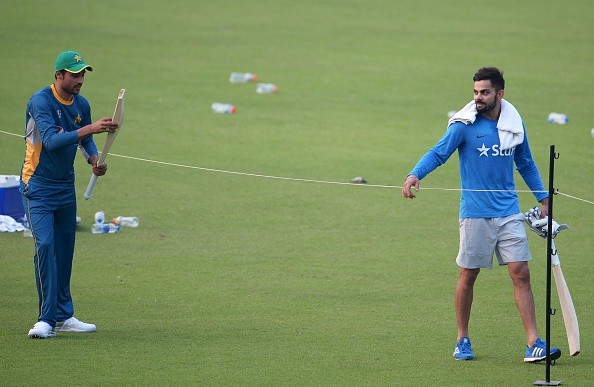 Virat Kohli is India's run machine, while Mohammad Amir is Pakistan's bowling sensation. When India face Pakistan during the Champions Trophy encounter on Sunday, these two players are going to plan an integral role for their respective teams in Birmingham.
There is always a huge sense of excitement in India vs Pakistan clashes. The significance has gone up, even more, over the recent years with India and Pakistan limiting such battle to ICC events only due to poor diplomatic ties between the two countries.
If you go by history, India have been immensely successful against Pakistan in world cups (including both 50 over and T20), winning 11 matches and losing none, but the Men in Green have the upper hand as far as Champions Trophy are concerned. Pakistan have defeated India twice, and only lost once, so they will be brimming with confidence, but they are aware of the huge task that lies ahead,
However, on paper India look a strong side, and if the Men in Green are to emerge victorious, Amir has to shine with the white ball.
Let us still stick to some history, which could have an even greater significance.
The Asia Cup battle between Kohli and Amir in February 2016 stood out for cricket fans. One can still remember the way Amir bowled at full pace and Kohli presenting the full face of his bat in a T20 match. It was Test match stuff, with a wonderful contest between the bat and ball. Kohli brought all the patience in the world to outshine the pacer to help India win the match.
The last time India played Pakistan in March 2016 (World T20), Amir was once again, impressive, troubling the batsmen with his swing, pace and wonderful line and length. Eventually, it was Kohli, who with his brilliance helped India win the match, scoring a classic half-century in trying conditions.
So, nothing is going to change during the Champions Trophy match this Sunday. Amir will have 10 overs at his disposal, and his battle with Kohli is something the entire cricket fraternity would want to see.
Amir is one of the best pacers going around in world cricket, and with conditions in England expected to assist seamers with the new ball, he will be rearing for a wonderful show against the arch-rivals. He is genuinely quick, and India batsmen have always found it tough against the pacers in difficult conditions.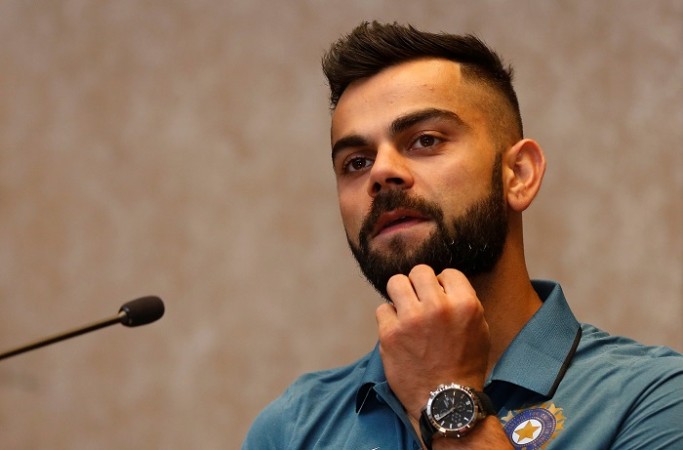 Kohli is a different breed altogether. He is one player, who excels in tough conditions, and the skipper will need no motivation when he comes up against Amir as he has shown in the past.
With the Pakistan pacer's ability to swing the ball into the right-hander and Kohli being a wonderful player on the leg side, it will be a battle worth watching. Make no mistake, with Kohli being a wonder driver of a cricket ball through the covers also, it could be an interesting battle when Amir's delivery leaves the right hander.
Kohli has been successful in most countries, but he has had his share of problems in England when the ball is seaming around. Add Amir's pace with the swing, the combination is lethal.
Kohli will also have some things to prove as his record in England has always been brought into the equation, negatively, when being referred as one of the best players in all conditions.
Kohli and Amir have played some good amount of international cricket, but there will be some pressure on both the stars in such a crucial encounter. Besides their on-field skills, it could ultimately boil down to – who handles pressure better?